Product Watch
Concept "915"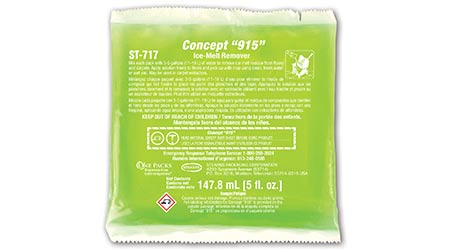 Stearns Packaging Corp.
Website
|
Company Information
|
Product Releases
Product Type:
Preportioned Chemical
Concept "915" is specifically formulated to remove ice melt residue from both hard floors and carpets. Users mix the preportioned pouch with water, then apply the solution. Powerful chelating agents chemically suspend the salt and chloride residues in the mop solution or carpet extractor so that they do not redeposit in an unsightly white crust or film. It features a sassafras scent.
Products for the Building Service Contractor, In-House Custodial Manager & Jan/San Distributor
---