Product Watch
sponsored
Bitu-Ox Bio NT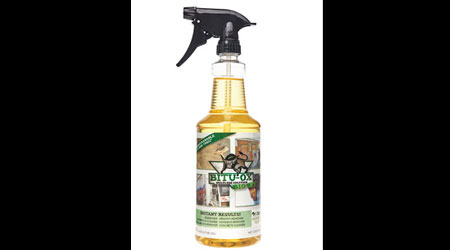 Green Way Products, LLC
Website
A non-evaporative solvent designed to break down graffiti, paint, adhesives, inks, hydrocarbon and grease. Can be used in a power washer for extreme cleaning. For use on multiple surfaces, rinse with water after use.
Dilution Ratio 6:1 (use as is or dilute)
Available in 32 oz. bottles, 5 gallon pails and 55 gallon drums.
SCS Certified Biodegradable & Waterway Safe*
*Product ingredients, except for surfactants, demonstrate an acute aquatic toxicity equal to or greater than 100 mg/L. Surfactants demonstrate an aquatic toxicity of greater than 0
Products for the Building Service Contractor, In-House Custodial Manager & Jan/San Distributor