Product Watch
Green Time Solutions Floor Finish and Floor Finish Stripper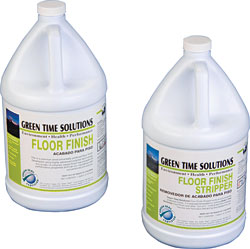 Warsaw Chemical Co. Inc.
Website
|
Company Information
|
Product Releases
Product Type:
Floor Finish/Stripper
The Green Time Solutions Floor Finish and Floor Finish Stripper have both received Green Seal Certification after being tested according to science-based procedures. The floor finish is copolymer based with no zinc or ammonia and dries to a crystal clear finish. The floor stripper can be used to remove the floor finish or any other non-zinc cross-linked finish.
Products for the Building Service Contractor, In-House Custodial Manager & Jan/San Distributor