World Food Championships Announces Return of SC Johnson Professional's "Clean Team" for 10th Anniversary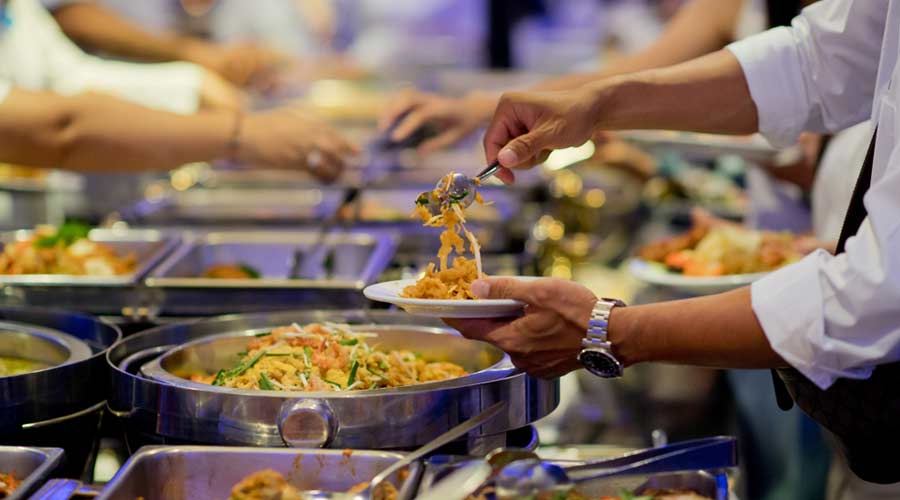 As hundreds of amateur and professional cook teams sharpen their knives and prepare their recipes for the largest Food Sport event in the world, there's at least one thing they won't have to worry about at this year's 10th Annual World Food Championships: cleaning up the mess. The World Food Championships announced today SC Johnson Professional, part of SC Johnson & Son, Inc., (maker of Ziploc brand storage bags, Windex multi-surface cleaners, and more), will be the official "clean team" at this year's event.
The clean team will be responsible for resetting and keeping the 30 cook stations in the Kitchen arena spotless and sanitary from round to round, including opening and final rounds in 10 different categories. That's a big job, because a record number of 15,000 culinary dishes will be prepared on site during this year's 10th anniversary event.
As a leading manufacturer of professional cleaning products, SC Johnson Professional's products will be used during the kitchen clean and flip process between rounds. The chef stations will be cleaned using SC Johnson Professional products like fantastik MAX Oven & Grill Cleaner and Windex Multisurface Disinfectant Cleaner. Additionally, SC Johnson Professional's AgroBac PURE FOAM Wash, formulated specifically for food handling environments, as well as InstantFOAM Complete hand sanitizer stations will be available throughout the event venue.
"With numerous trusted brands and products to their credit, we are thrilled to welcome SC Johnson Professional back to Food Sport's biggest event," said Mike McCloud, President and CEO of WFC. "Having them on our team to assist with making sure our event is operating efficiently and effectively during the ultimate food fight was a fantastic addition to our Food Sport roster last year, and we look forward to continuing that relationship."
Stay tuned for more championship announcements about the upcoming Main Event, which is set to be held again inside the iconic Centennial Hall at Fair Park in Dallas, Nov. 9 -13. Ticketing options for the food fest will be announced Aug. 2. If you'd like to be one of the first to be notified when tickets go on sale, click here.