Woman Sues Distributor Of Recalled Hand Sanitizer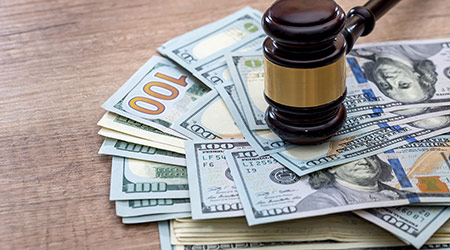 A Texas-based distributor could have a legal fight on its hands after a woman filed a lawsuit against the business claiming it distributed the dangerous hand sanitizer that got her children sick.
The lawsuit filed in St. Joseph County, Indiana claims 4e Brand North America violated Indiana's Products Liability Act and Deceptive Consumer Sales act by distributing Blumen hand sanitizer, reports the Associated Press. The U.S. Food and Drug Administration (FDA) recommended Blumen Clean Advanced Hand Sanitizer be recalled on July 6 because the product has been found to contain methanol, or wood alcohol, according to the FDA website. On July 16, the FDA ordered that the product no longer be brought into the United States from Mexico. The hand sanitizer was voluntarily recalled by 4e Brands North America on July 24, according to the FDA.
The woman who filed the lawsuit says her children have suffered headaches and vomiting due to the use of the hand sanitizer. As a result, she is seeking penalties through the lawsuit.
As of Wednesday morning, 174 hand sanitizer have been placed on the FDA's list of hand sanitizers people should not use. To access the list, click here.