Which Cities Face The Biggest Water Shortages?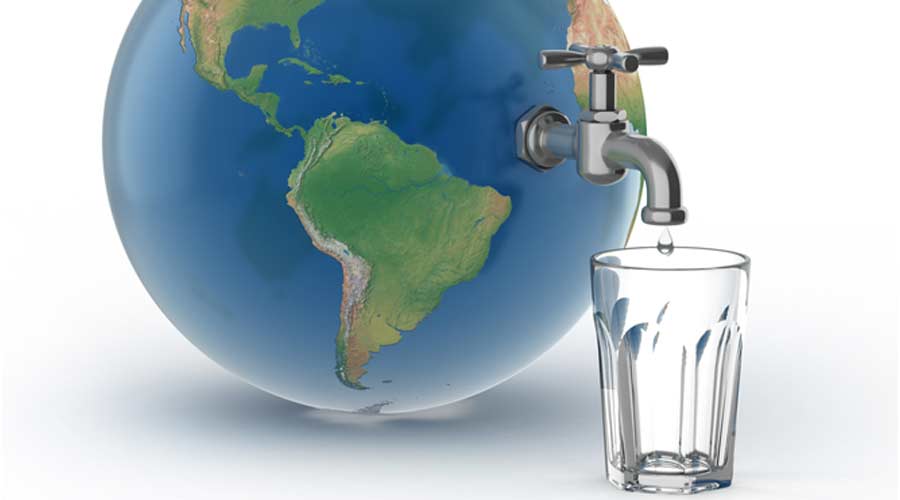 Contributed by Waterless Co.
It now appears that those cities experiencing droughts and water shortages in the past couple of years, are likely to experience water shortages in 2022.

This is according to Waterless Co., Inc, manufacturers of no-water urinals, which monitors water conditions around the globe. According to the manufacturer, below are the six cities most likely to experience serious to acute water shortages in 2022:
Cape Town, South Africa
Cape Town, which was close to Day Zero a couple of years back, has made progress in using water more efficiently. But with a growing population and antiquated water infrastructure, it faces serious water challenges in 2022.
Mexico City, Mexico.
About half of this city's water is shipped in from other parts of the country, which increases the cost of water considerably. Many residents can afford or are allowed access to running water about once per week.

Sao Paulo, Brazil
In 2015, Sao Paulo water utility companies declared a "state of calamity" as water reserves held just five percent of their maximum water supply. Since then, things have improved, but low precipitation and deforestation of the Amazon rainforest have left the city in severe drought conditions.
Beijing, China
This capital city gets its water from farming areas north and south of the city. But without water, Chinese farmers cannot grow crops for the country's 1.3 billion people. Experts say China faces a daily balancing act, determining how much water should go to Beijing and how much to farmers.
Los Angeles
The only American city on the list, the past few years have been some of the driest in more than 1,200 years. Improved water storage and water efficiency measures have helped Los Angeles stay water solvent, but it still faces serious water challenges
Bangalore, India
Known as the "Silicon Valley of India," the population has doubled since the 2000s and continues to grow. Some predicted the city would be unlivable by 2020 due to lack of water. It survived, but only because water is hauled in by trains and trucks daily.
"The United Nations predicts this decade will be our most difficult in history when it comes to water," says Klaus Reichardt, CEO and founder of Waterless Co., Inc. "Our only option is to reduce consumption and use water more efficiently."
For more facility tips on green cleaning systems and water conservation, click here.