What's Next for the Smart Toilets Market?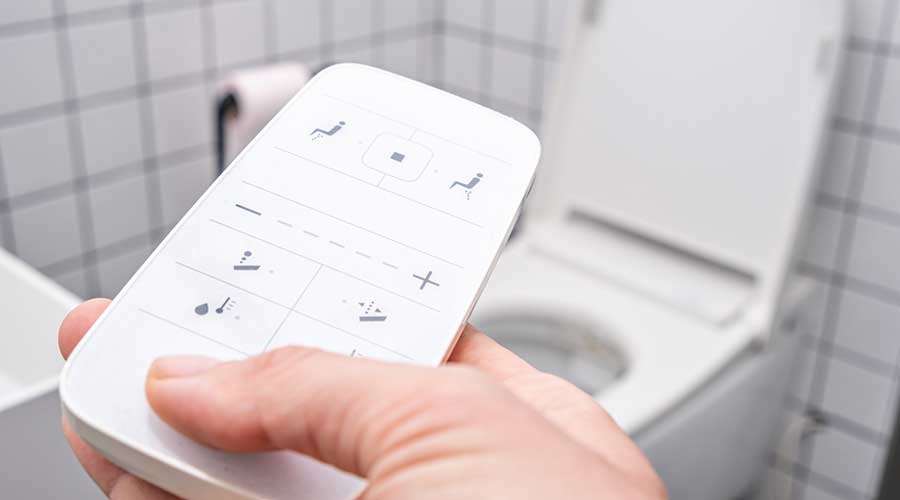 The global smart toilet market size is estimated to increase by $4.62 billion from 2022 to 2027, according to research from Technavio. The market's growth momentum will progress at a compound annual growth rate (CAGR) of 8.65 percent during the forecast period. Rising demand for water-saving technologies notably drives the smart toilet market growth. There are two types of flushing systems used in residential and commercial buildings, namely gravity flush and pressure flush. Gravity washing uses water to generate the washing pressure, whereas a pressure assist system, on the other hand, uses compressed air to force water into a bowl. Some latest flushing system technologies involve dual cyclone flushing systems.
The market share growth by the commercial segment will be significant for overall market growth during the forecast period. There is an increasing installation of smart toilets in commercial real estate projects, fine dining restaurants, bars, shopping malls, and hotels, which drives the demand for the market in focus. Moreover, smart toilets are becoming more common in the hospitality and healthcare sectors. Additionally, with new hotels, hospitals, restaurants, educational institutions, and warehouses operating around the world, construction activity in this segment is increasing rapidly. Hence, the growth in the commercial segment will therefore lead to increased demand for smart toilets over the forecast period.
Key Trends
The demand for customized and germ-resistant toilet seats is an emerging trend in the smart toilet market growth. As a result of the increasing awareness of health and hygiene, customized antibacterial toilet seats are the latest trend in the market. This leads to the demand for resistant custom toilet seats increasing among wealthy individuals and high-income consumers, as the use of public toilet seats can transmit contagious diseases.
Furthermore, unsanitary and non-microbiologically resistant toilet seats can compromise user safety and increase the risk of skin diseases. Sanitary companies have introduced intelligent toilet systems containing antimicrobial agents, which protect the toilet seat from stain-causing bacteria and other microbes, making it antimicrobial. Hence, such trends boost the segment growth during the forecast period.
Major Challenges
The threat of substitute products is a challenge hindering the smart toilet market growth. Developing countries such as China and India mostly prefer regular toilets. However, issues such as the lack of awareness of smart toilet functionality, cost constraints, and low penetration in developing countries are expected to hamper the growth of the market.
Furthermore, hygiene culture varies from country to country. For instance, in India, most rural areas do not have toilets, for which the Government of India has launched the Swatch Bharat Mission' initiative focused to provide adequate sanitation to rural India. But nationwide awareness of smart toilets and smart toilet seats is very low, increasing the demand for regular toilets. Hence, such challenges could pose challenges to the growth of the market during the forecast period.
For additional insights, click here.