What's Next for the Infection Control Supplies Market?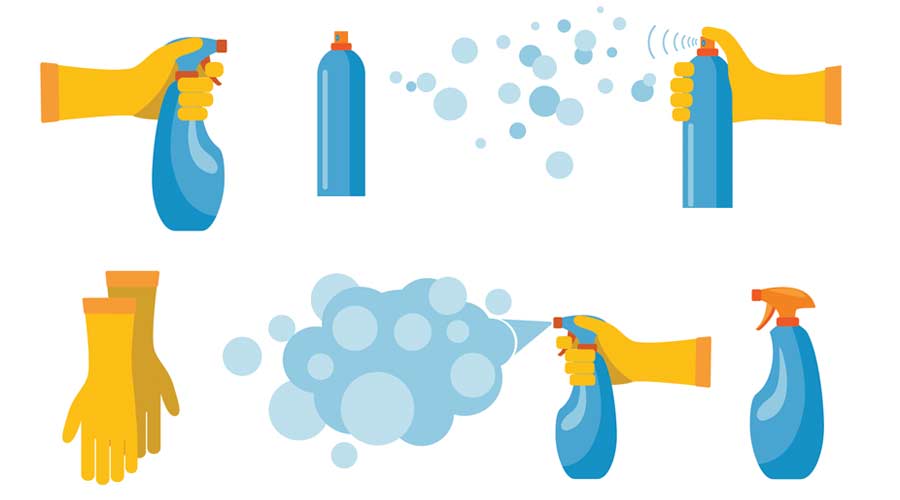 While the peak of pandemic-related cleaning needs may be behind us, the impact of infection control measures appears to have a lasting effect for the commercial cleaning market.
According to a new research report by Global Market Insights Inc. the infection control supplies market value is anticipated to reach USD 54 billion by 2030 at a compound annual growth rate (CAGR) of 6.1 percent. The report identifies limited awareness regarding the proper control and prevention of hospital-acquired infections across developing economies may drive the product demand. Lesser healthcare knowledge and poor infrastructure are also vital factors responsible for increasing healthcare-associated infections across low-income countries. As per the World Health Organization (WHO), healthcare-associated infections affect almost 10% of the patients across developing countries and about 7.6 percent of patients in developed countries.
Infection control supplies market from cleaning and disinfection equipment segment is projected to cross US $633 million by 2030. This is due to the surge in the number of chronic health disorders requiring frequent hospital visits. Prolonged hospital stays lead to increasing incidences of hospital-acquired infections, including catheter-acquired UTIs among patients, healthcare professionals as well as caretakers. Rising healthcare expenditure on infection control and prevention across hospital and clinical settings may propel the market expansion.
Retailers' business to thrive due to easy product availability
The retailers segment generated US $13.6 billion in 2021 and is likely to emerge as a key distribution channel over the forecast period. Retail pharmacies have a wide availability range of infection control supplies such as disinfectants and disposable products such as masks and gloves, making them a preferred distribution channel among customers. Their business approach involves selling products directly to customers, which could further boost the market size.
Pharmaceutical Companies to emerge as a major end-use segment
The pharmaceutical companies segment held a revenue of USD 4.4 billion in 2021, driven by the rising prominence of infectious ailments. The growing awareness regarding personal hygiene and prevention against several hospital or healthcare-acquired infections will spur the industry statistics. Pharma companies have also been taking noteworthy efforts to manufacture efficient infection control supplies to overcome the growing incidences of infection spread.
A sample of the report can be accessed here.