What's Next for the Disposable Masks Market?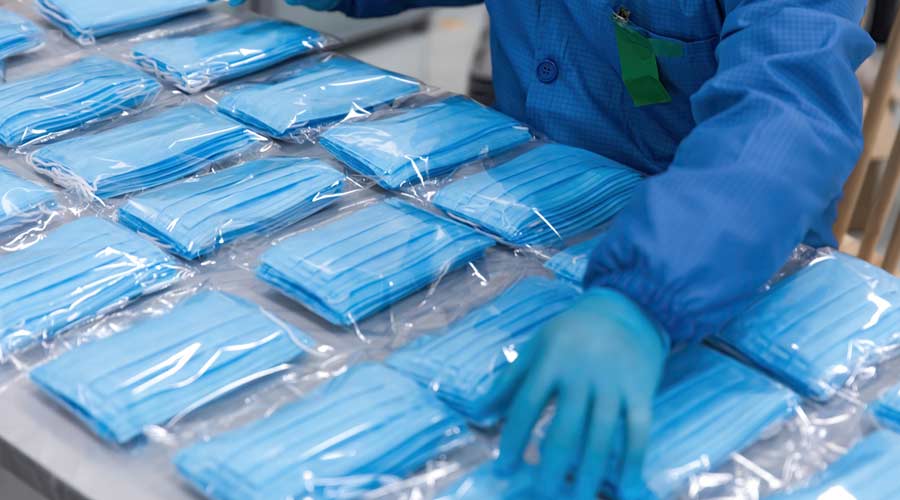 Demand in the global disposable masks market is slated to increase at a 7 percent compound annual growth rate (CAGR) over the forecast period, with the market valuation reaching US $4.9 billion in 2022 according to Future Market Insights. Growing emphasis on the safety of healthcare personnel is expected to boost the market, pushing the market valuation to US $9.7 billion in 2032.
Currently, consumers are increasingly purchasing personal protective equipment such as disposable face masks to protect against viruses and other infectious diseases. The disposable masks market witnesses accelerated demand following the global outbreak of Coronavirus, which originated in China in December 2019. On account of the rising cases of coronavirus and other infections across the globe, companies are significantly focusing on increasing their production capacity and expanding their product availability to minimize the risk of infection among the population.
Moreover, there is an increasing demand for specialized masks known as N95 respirator masks among doctors, nurses, medical workers, and others who are treating patients identified with positive symptoms of coronavirus, as these masks protect against the virus. This is one of the primary factors increasing the demand for disposable marks across the globe.
Key Takeaways from the Disposable Masks Market Study
According to the report, prominent players and small scale manufacturers have significantly increased their production capacity to ensure the continuous supplies of disposable masks across the globe due to the rise in demand for such products.
The companies and governments worldwide are considerably boosting product supply, easing export restrictions, and putting measures in places to reduce the infectious spread.
East Asia is expected to retain its dominance in the global disposable masks market, due to increasing government initiatives to increase product availability at hospitals and other healthcare centers along with the rise in consumer awareness to protect from infectious, and other chronic diseases in the region.
Among product type, dust disposable marks segment is anticipated to show a relatively higher CAGR in the global disposable masks market in the near future, as it prevents from inhaling smoke, dust, mist, vapors and harmful gases.
An increase in adoption for surgical disposable masks among the general population and a rise in the prevalence of infectious diseases among the elderly population are the factors anticipated to propel the demand for disposable masks in the foreseeable future. The rise in demand for disposable marks during mining, construction, chemical, food processing, and other industrial applications, along with growing hospital-acquired infections cases caused by viral, bacterial, and other fungal pathogens are some factors expected to further drive demand for disposable marks across the globe. According to the Centers for Disease Control (CDC) statistics, in American hospitals, around 1.7 million infections and 99,000 deaths, every year are associated with hospital-acquired infections (HAIs).