What's Next for Robotic Vacuum Cleaning?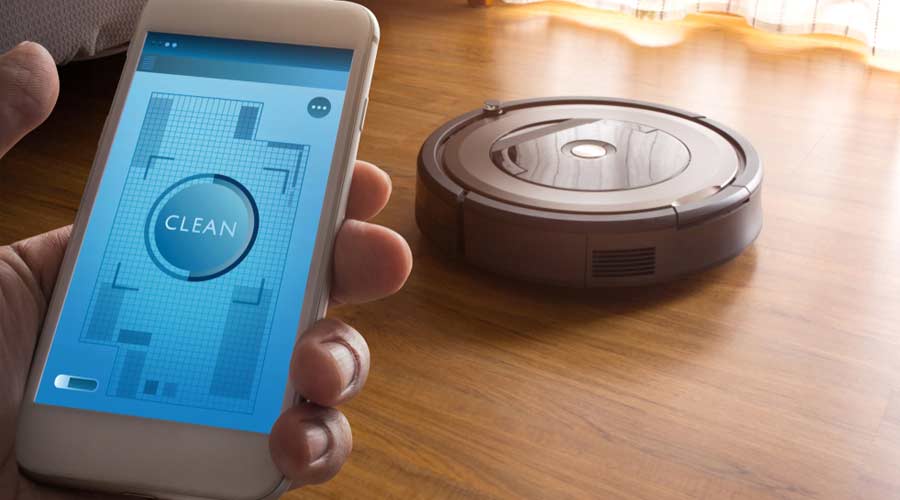 With the help of innovative features such as AI and voice commands along significantly less maintenance demand, players in the commercial cleaning industry can expect the demand for robotic vacuum cleaners to grow, according to a recent market study.
The "United States Robotic Vacuum Cleaner Market By Type (Floor Vacuum Cleaner, Pool Vacuum Cleaner, Window Vacuum Cleaner), By End-Use (Residential Vs. Commercial), By Distribution Channel, By Region, By Company, Forecast & Opportunities, 2018-2028" report has been added to ResearchAndMarkets.com's offering.
Anticipated to chart a remarkable trajectory, the United States Robotic Vacuum Cleaner Market is poised to exhibit a substantial Compound Annual Growth Rate (CAGR) through 2028.
In the realm of both households and commercial establishments, the ascent of these automated vacuum cleaners is undeniable, rendering arduous cleaning tasks effortless. With an expanding repertoire that encompasses cleaning floors, windows, pools, and lawns, these robotic marvels are swiftly gaining traction.
Their ability to accomplish tasks swiftly and with minimal physical intervention has propelled their popularity, promising convenience and efficiency. In the domestic landscape, these intelligent cleaners have revolutionized the pace of household chores, significantly curbing the time allocated to cleaning endeavors. This surge in demand for robotic vacuum cleaner services, driven by their time-saving attributes, is set to bolster the growth of the market.
Moreover, in comparison to traditional vacuum cleaners, robotic counterparts demand significantly less maintenance, while their compact size optimizes space utilization.
Technological Innovations, Including Voice Control Capabilities and Internet Connectivity, Fuels Market Growth

Over the course of the projection period, demand for robotic vacuum cleaners will increase owing to changes in the industry and the incorporation of cutting-edge technology such as Wi-Fi connectivity, AI capabilities, and voice assistance. To satisfy shifting consumer demand, a number of businesses are putting their efforts into developing new products with novel characteristics.
Newly created robotic vacuums can recognize voice orders from Alexa and the Google speech assistant and carry them out. Robot makers will have additional prospects as a result of connectivity with other devices via smart home technology or IoT gadgets. This enables the consumers to regulate and personalize the product's actions, improving the cleaning procedure.
Innovative Offering Fuels Market Growth

Owing to the time and effort they save, consumers across all market sectors are placing a premium on automated devices. As consumers use automated cleaners more frequently, which encourages the use of smart home technology, market growth is projected.
However, conventional building techniques and the intelligent home are now both feasible and enticing owing to advancements in electronics and their smooth integration with older technologies. It is projected that the market for robotic vacuum cleaners will develop as a result of the inclusion of air filters in automated machines for consumers who suffer from allergies.
For additional insights impacting the robotic vacuum cleaning market, click here.