Video Interview Tips to Help Secure Remote Employees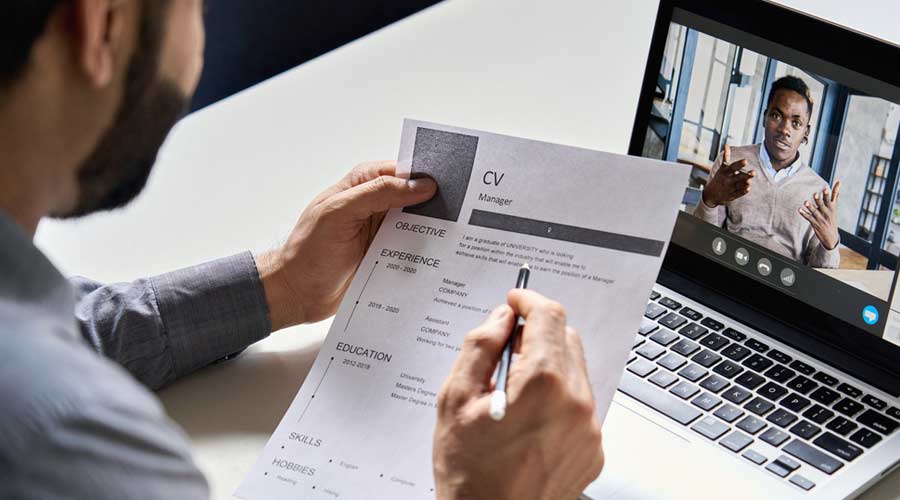 When it comes to distributor sales people, marketing specialists or other types of non-frontline jobs in the commercial cleaning industry, the rise of remote employees from the pandemic is having a permanent effect — as many quality candidates grew accustomed to the benefits of working from home.
This shift, however, comes with needing to adapt to video interviews to seek out much of the top talent. From testing equipment to making sure candidates know what to respect, the process for interviews has some distinct differences when not done in-person. To help hiring parties adapt to these changes, the ascent shared some actionable tips to help simplify the interviewing process for both sides.
Creating Structure
When it comes to setting up and conducting an interview remotely, it's especially important to be upfront with the candidate about what they can expect. Sending over an itinerary outlining expectations for the interview (such as a candidate presentation) or what types of situational or behavioral questions will be on the horizon can give the candidate more confidence in answering questions. By also letting them know how many total interviews can be expected and who they will be talking to can go a long way with appearing organized and gaining trust.
Interview Etiquette
Even if an interview isn't held at the office, it's a good sign of respect from both sides of the table to wear business-appropriate attire for the call. To be safe, it's also wise to hop on the call a few minutes before it's about to start. Doing so not only ensures the interview starts on time, but it gives the interviewer an opportunity to fix any technical issues ahead of time. When it comes to introductions, it's also a nice gesture to give a brief introduction to everyone participating in the call, that way the candidate feels more familiar with their potential co-workers.
Follow-Ups
Since a candidate might be someone the company has never met in-person, it's especially important to remember a follow-up gesture after the interview. Whether or not the candidate was deemed a good fit, sending a thank you email for taking the time is a gesture that can work wonders for the next step in the process while keeping the company in high regard for the candidate. It can also leave the door open for future opportunities where perhaps the candidate will be a better fit down the road. For companies with a high volume of candidates, HR software is available to make sure these follow-ups and details don't slip through the cracks.
For additional CleanLink coverage on interviews, check out these tips here.