Veolia Releases Hazardous Waste Sustainability Report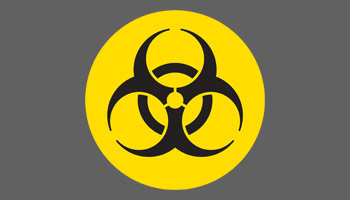 Veolia North America (VNA) recently released its annual Sustainability Report, featuring the results of Veolia's program to set ambitious sustainability goals, which allowed their clients and communities to save energy, reduce waste and preserve precious natural resources.
This report features the results of the company's various programs and initiatives, showcasing the work they are doing across over 500 communities to save energy, reduce waste, and preserve natural resources. The company also released a virtual, immersive version of the report, an online tool that brings "visitors" on a tour of their projects, allowing their work to come to life in an innovative and interactive way.
Veolia North America has made significant strides toward a number of sustainability commitments, including providing clean water, treating wastewater and managing
biosolids for nearly 25 million people in communities all over North America. VNA's work keeps pollution out of the environment, protects public health, supports economic
development, encourages water reuse and increases resilience. As the world's leading provider for the responsible and sustainable management of hazardous and non-hazardous waste: including collection and treatment to recycling, often leading to the final recovery of waste as materials or energy, a few hazardous waste highlights include:
• 840K tons of hazardous waste managed.
• 450K tons of waste processed for beneficial reuse.
• In New York City, VNA partners with the New York Department of Sanitation to host a series of household hazardous waste collection events throughout the year, collecting over 1 million pounds of hazardous waste materials over the past decade.
• In Gum Springs, Arkansas, VNA recently announced a $5,000 annual scholarship for local high school seniors planning to pursue majors in science, math and engineering to celebrate the new state-of-the-art hazardous waste treatment facility, set to be complete in 2024.