Utilizing Tech in Day-to-Day Cleaning Operations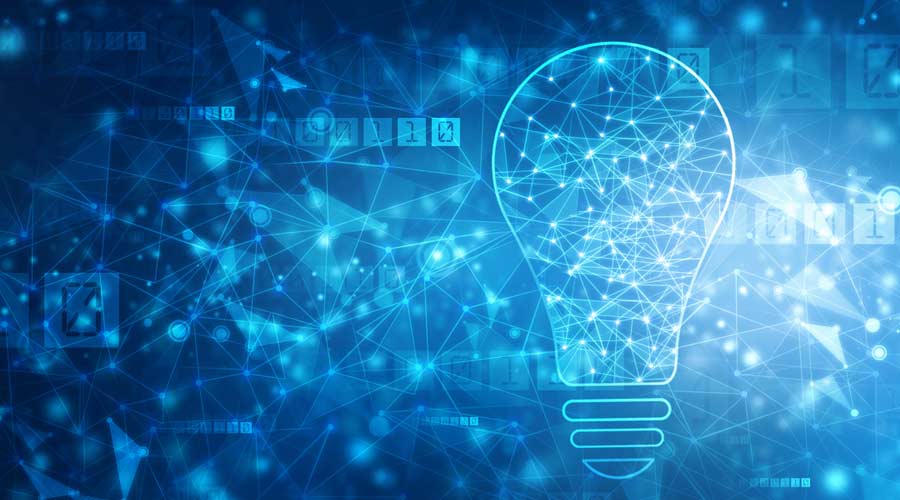 Contributed by Christian Berenger, Director of Growth, TEAM Software by WorkWave
Technology has played a significant role in the transformation of the commercial cleaning industry in recent years. Adopting advanced technology has enabled cleaning professionals to improve their efficiency, accuracy and quality of service delivery.
Still, there are some companies resistant to change. With new innovations on the horizon, there is a growing expectation for the industry to continue to evolve to meet the needs of an ever-changing market. As the buzz of new technologies emerges across industries, there are opportunities for it to change the way cleaning professionals operate forever. To prepare yourself – and future-proof your business – take smaller steps to implement technology into your day-to-day operations now. That way, when bigger disruptors happen in the future, you'll be prepared to withstand the implications.
Technology: A World of Possibilities
Technology is a never-ending evolution. In recent years, there have been leaps made to cloud technology, the Internet of Things (IoT) and now, of course, the growing conversation around the progress of artificial intelligence across sectors.
Cloud-based software has revolutionized the way cleaning companies manage their operations, providing a platform that enables real-time data-sharing access to information from multiple devices – even from cleaners in the field – and remote management capabilities. This has significantly improved the ability to manage personnel, schedules, inventory and equipment, while also enhancing customer satisfaction.
IoT, which is the concept of connecting everyday devices to the internet and allowing them to communicate with each other and share data, is another development in supporting technology in recent years. Theoretically, this kind of technology could be used in the future to detect and communicate outages of supplies at a jobsite, such as low soap volume in lavatory dispensers, signaling the need for cleaner attention rather than relying on interval-based cleaning to resolve the issue. This data could be used to optimize cleaning schedules, reduce costs and improve overall cleaning efficiency.
Another large topic of conversation in all industries right now is the emergence of AI as a more widely user-friendly tool. In the cleaning industry, this kind of technology could be most helpful in predicting future cleaning needs based on historical data, helping cleaning companies forecast expenses and plan contract delivery better.
Applying Technology to Real-World Circumstances
Despite these advancements at large, when it comes to the commercial cleaning industry, technological evolution is less important than how it is implemented into your business practices. It's easy to see something flashy like AI and think of theoretical possibilities when in actuality, there are ways technology can support your day-to-day operations and back-office processes now.
Technology in and of itself cannot replace the need for a cleaner's physical presence on a site. However, through things like automation, technology can help suggest replacement cleaners based on known qualifications or proximity to a site. This can, in turn, provide more flexibility to a scheduler or manager while still supporting the requirements of the contract. It's about finding the most opportunity from a technological development and applying it to real-world circumstances for the best result.
Using Technology in Day-to-Day Operations
While some technologies may seem too futuristic for real-world applications, the fact of the matter is there are many ways you can apply technology to your current day-to-day operations to achieve measurable results:
1. Scheduling and time tracking. Using scheduling software to assign tasks and monitor the progress of employees in real-time helps provide concrete data to support your service delivery per contract. It helps optimize time spent on each job, ensuring tasks are completed on schedule and to scope.
2. Improved inspections. Inspection software can be used to create checklists, schedule inspections and monitor the completion of tasks. This can provide real-time data on the status of the cleaning task and identify areas that may need attention.
3. Proof of service. Using service delivery software, which includes employee tracking and quality assurance modules to capture photo and video evidence of completed work, helps you provide certifiable proof of the quality of work your cleaners complete on the job. This can help support contract renegotiations and protect against dispute risk.
4. Lone worker safety. A dispersed cleaning workforce often works in small or single-person teams. Using technology, you can help ensure lone worker safety for your cleaning workforce with GPS tracking, worker alerts and mobile check-ins.
5. Field to back-office data sharing. One of the biggest headaches for commercial cleaning companies is connecting the dots of work being done in the field to the time recorded on the books for payroll through to accurately billing the client. Integrated software connects each of these core functionalities, eliminating the need for manual data manipulation and increasing financial accuracy for your bottom line.
Technology as an Extension of your Workforce
While technology will undoubtedly play a crucial role in shaping the industry's future, it's important not to forget that technology is best used as a tool to maximize the services being delivered by a workforce. As such, it's essential to prioritize training and adoption of technology within your workforce. By empowering each role across your organization to embrace the use and benefits of technology in day-to-day operations.