Update: Agreement Struck Between Union, Vegas Casinos Hours Before Deadline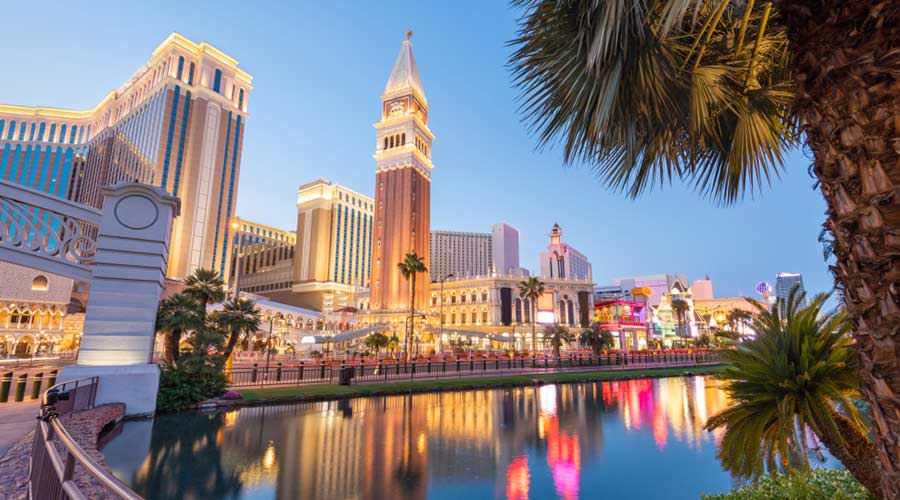 Updated on Nov. 21, 2023
In an effort to pressure employers into providing improved pay, healthcare benefits, safety procedures and job security, thousands of industry workers based in Las Vegas gathered Oct. 12 on the Vegas Strip. As reported by Eater Vegas' Janna Karel, the employees represent Culinary Workers Union Local 226 and the protests are aimed at three particular gaming-industry employers: Wynn Encore Resorts, Caesars Entertainment, and MGM Resorts International. The union took to social media in order to garner support from members, which total north of 60,000 hotel and casino employers — with jobs ranging from laundry and kitchen workers to housekeepers and porters.
The vast majority of the 60,000 represented are based in the Las Vegas area (53,000 approximately) and are pushing for a new five-year contract for the aforementioned improvements in work conditions. While the current actions are protests and not technically a strike, a work stoppage could be imminent after a late-September union vote authorized one. If a strike occurs, it would impact over 20 casinos in the city. As it stands, 40,000 of the union workers are working under what is now an expired contract.
Las Vegas plays host to some of the largest conventions and entertainment events on the planet — including both the ISSA Show North America and Formula 1 Grand Prix in November. A strike would certainly impact the hospitality capabilities of these events and the ability to keep facilities hygienic and safe. Eater Vegas reached out to MGM Resorts International, Caesars Entertainment and Wynn Encore resorts, but none responded for comment on the situation.
Update Nov. 7
As of the latest reporting from Reuters on Nov. 2, not enough progress has been made between the union workers and the casinos in question — prompting the imminent strike of approximately 35,000 housekeepers, culinary workers and porters if an improved contract isn't agreed upon before Friday, Nov. 10. If a strike does go into place, it would be the first since 1991 for the unions in the dispute. While some progress has been made on the financial demands between the union and casinos, the two sides are reportedly still millions of dollars apart on terms.
Update Nov. 21
With just hours to spare prior to the Nov. 10 deadline, a tentative deal was reached between Wynn Resorts and union-represented hospitality workers. The agreement avoids what would have been certain chaos for hotels and casinos prior to the Formula 1 race that was held in Las Vegas last weekend. The deal with Wynn Resorts impacts approximately 5,000 workers, and terms are very similar to the deals struck earlier during the week of Nov. 13 between workers and rival entities MGM Resorts International and Caesars Entertainment — which included wage increases in the first year of a year-year contract, and the allocation of funds of pensions and healthcare. According to Reuters, specifics of the new deal with Wynn Resorts include the mandating of daily room cleaning, extended recall rights for workers, reducing housekeeping room quotas, and the right to return to their jobs if an economic crisis or another pandemic arises for up to three years. Since the end of the pandemic, many Vegas resorts have been turning record profit with a 47 percent increase in room rates according to the Las Vegas Convention and Visitors Authority.
Read more on the dispute and subsequent agreements here.