Turning to Automation for Better Sustainability Programs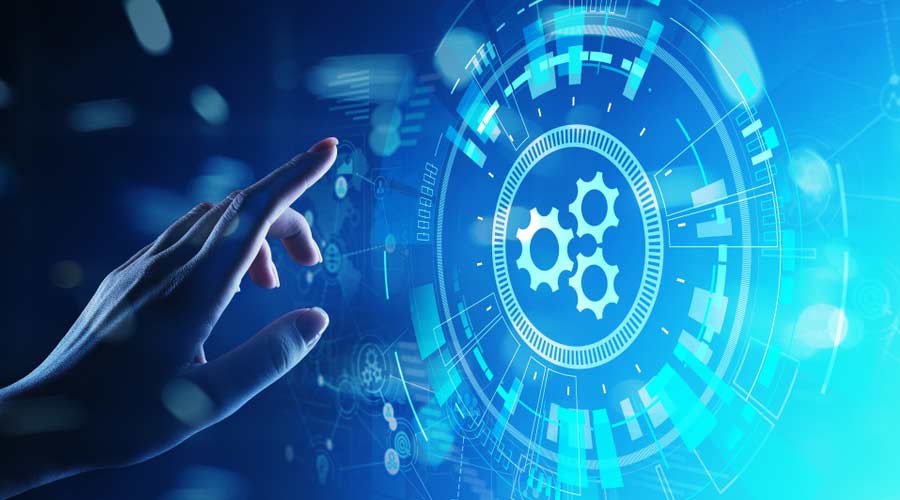 There's no question that facilities of all sizes are embracing the call for sustainable and eco-friendly programs to reduce their carbon footprint, foster a culture of environmental responsibility, and align with corporate values. Historically, green and sustainable products were more costly. However, modern advancements in technology and production of these products make them a cost-efficient and smart choice.
The Case for Automatic
Touchless and automatic dispensers, particularly for paper and soap products in commercial restrooms, are a prime example of how any facility can begin implementing small improvements. Touchless dispensers not only improve overall hygiene and efficiency but also reduce waste and overuse, making these products increasingly in demand. Facilities can adjust the amount of soap or paper being dispensed depending on traffic within a particular restroom. Foaming hand soap combined with an automatic dispenser, for example, can reduce water consumption by up to 45 percent. Even small things such as using rechargeable batteries can add up when calculating the cost efficiency of these automatic paper towel and soap dispensers.
Renewable Resources Make for Successful Sustainability Programs
For facility managers keen on executing sustainability programs, paper products with high post-consumer recycled content and FSC certification are readily available at the right price point. These products are certified for forest sustainability, meaning the manufacturers plant new trees for every tree used to create the product. There's typically no difference in cost between non-recycled and recycled paper goods as the supply of these sustainable products has grown to meet the demand. Recycled paper such as towels and tissue are also of higher quality than they were just 10 years ago matching the absorbency and softness of virgin pulp, making them good choices for any sustainability program. New materials made from renewable resources are continuously hitting the market, making sustainability programs more cost-effective and practical to implement and grow.
Considering Compost
Many facilities are also turning to compost programs, providing special bins for used paper towels that cannot be recycled. An increasing number of municipalities are introducing compost programs around the country to keep paper and food waste out of landfills. Compostable materials are often turned into reusable products such as mulch for local commercial and residential use. The key is awareness. At ACME, our teams work closely with building and facility managers to provide the guidance and information needed to start sustainability programs such as composting paper products. Over the past several years, we have seen more companies move toward greener products as state and local governments have introduced mandates on the percentage of products that must be compostable or green-certified.
Sustainability programs, whether in Class A office buildings, restaurants, healthcare facilities, or schools, are only going to continue to grow. At ACME, we've been at the forefront of green technology and sustainability programs for over 15 years, guiding our customers on the most effective decisions around creating sustainability programs in their facilities. Whether it's installing automatic dispensers in restrooms or designing a full-blown green program, reducing waste, being socially responsible, and being environmentally aware are always smart investments in the future of any building, as well as the planet.
Phil Carrizales is the director of the Hygiene and Facilities Solutions Division at Acme Paper and Supply Company, one of the nation's largest suppliers of sanitation solutions, disposable food service packaging, restaurant equipment and supply, retail and industrial packaging, and custom-designed packaging. Phil has over 20 years of experience in account management for major cleaning suppliers and is ISSA certified. Phil can be reached directly at pcarrizales@acmepaper.com. For more information, click here.