Trojan Battery Names John Beering COO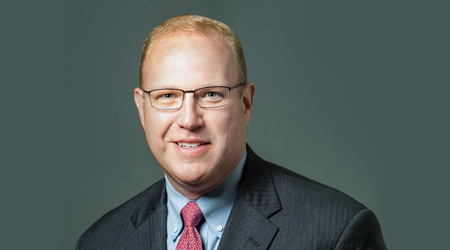 Trojan Battery Co., LLC, announced the appointment of John Beering as the company's chief operating officer, a new role that reflects Trojan Battery's rapid growth and global expansion. As a member of the executive management team, Beering brings more than 20 years of experience and expertise in leading, implementing and improving business operations across a wide variety of businesses.

Reporting to Jeff Elder, president and chief executive officer of Trojan Battery, Beering is responsible for all operations of the company including manufacturing, environmental health and safety, quality, engineering, supply chain, sales and marketing. Trojan's finance, legal, human resources, as well as market and corporate development teams will continue to report directly to Jeff Elder.

Beering's appointment is the latest in recent executive management additions to Trojan Battery's senior leadership team to help support and implement the company's wide-ranging product development and global sales strategies. Trojan appointed Michael Everett, senior vice president of engineering, and Robert Gibson vice president of quality, in February 2016, whom also serve on the company's executive team and report to Beering.

"John's breadth of engineering, operations, sales, marketing and business management experience will be instrumental to Trojan Battery as we enter the next phase of our corporate growth," Elder said. "Trojan is committed to delivering unmatched deep-cycle battery technology, along with world class customer service and support, and John's proven track record make him the ideal candidate to lead our key growth initiatives."

Most recently, Beering was senior vice president and general manager for the Commercial Powertrain Business with Eaton, where he was responsible for commercial and product development programs, as well as all strategic initiatives globally. Prior to that, he held other general management and marketing roles with Eaton. He also has served in multiple sales and marketing positions at Pratt & Whitney, and in engineering and product management roles with Carrier Corp.

Beering earned a Master of Science degree in management, marketing and finance, and a Bachelor of Science degree in industrial engineering from Purdue University in West Lafayette, Ind.