Top 50 Cities With Pest Problems And Prevention Tips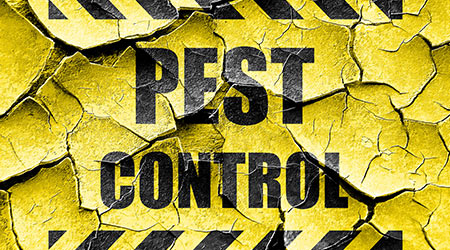 Fall temperatures are on the way and so are the rodents. Orkin released its Top 50 Rattiest Cities list today. For the third consecutive ranking, Chicago takes the top spot.

The metro regions are ranked by the number of rodent treatments the company performed from September 15th, 2016 – September 15th, 2017. This ranking includes both residential and commercial treatments.

1. Chicago
2. New York
3. Los Angeles (+1)
4. San Francisco – Oakland (+1)
5. Washington, DC (-2)
6. Philadelphia (+1)
7. Detroit (+2)
8. Baltimore (-2)
9. Seattle – Tacoma (+2)
10. Dallas – Ft. Worth (+4)
11. Denver (-1)
12. Minneapolis – St. Paul (-4)
13. Cleveland – Akron (+2)
14. Atlanta (+2)
15. Boston (-3)
16. Hartford – New Haven (+1)
17. Portland, OR (+3)
18. Miami – Ft. Lauderdale (-5)
19. Indianapolis
20. Houston (+1)
21. Milwaukee (+2)
22. Pittsburgh (-4)
23. New Orleans (+15)
24. Cincinnati (+10)
25. Richmond – Petersburg
26. Sacramento – Stockton (+6)
27. Kansas City (+3)
28. Charlotte (-1)
29. Norfolk – Portsmouth – Newport News (-5)
30. Buffalo (-1)
31. Columbus, OH (+6)
32. St. Louis (-4)
33. Raleigh – Durham (-11)
34. Grand Rapids – Kalamazoo (-1)
35. San Diego (+12)
36. Albany – Schenectady (-10)
37. San Antonio
38. Tampa – St. Petersburg (-7)
39. Rochester, NY (-4)
40. Nashville (-1)
41. Champaign – Springfield – Decatur
42. Greenville – Spartanburg (-2)
43. Memphis
44. Phoenix (+1)
45. Syracuse
46. West Palm Beach (-10)
47. Orlando – Daytona Beach (-1)
48. Madison (+1)
49. Flint – Saginaw (-8)
50. Green Bay – Appleton (-6)

Fall is the start of rodent season. As the weather gets colder, unwanted pests like rats and mice seek out food, water and shelter to survive the winter. According to the National Pest Management Association, more than 20 million rodents invade structures each year.

"Rats and mice begin looking for warmer, more insulated places to get through the winter, and these too often happen to be our homes or businesses," said John Kane, entomologist and Technical Director of Orkin's Midwest Region. "Rodents like to chew on wood and electrical wires, increasing the fire danger behind your walls and potentially damage to your home."

Kane added it's not hard for rodents to get inside a home or business.

"Rats can squeeze through a hole the size of a quarter, while mice can fit through a hole the size of a dime," Kane said. "Even if they can't find an opening, they can often chew their way in."

Rodents chew on many materials, including wood and the insulation around wires. It's estimated approximately 25 percent of unexplained wildfires start from rodent chewing. If rodent issues go unrecognized or ignored, their chewing can damage wires in the attic, basement or even in vehicles. Rodent burrowing can also cause cracks in a home's foundation.

"Beyond property damage, there are other important reasons to prevent, notice and eliminate rodent infestations. They can contaminate food and transmit pathogens through urine, feces and bites that affect health."

To help people avoid the health and safety risks that are possible with these pests, Orkin recommends the following tips to help prevent rodents around the home:
• Inspect both inside and outside the building for rodent droppings, burrows and rub marks along baseboards and walls. The more quickly rodents are detected, the better.
• Look for possible entry points outside and seal cracks and holes if any are found. Think, "where would YOU hide or enter if you were a rodent?" It'll be hidden, dark, probably warm, and difficult to reach.
• Install weather strips around entryways, especially under doors, to help block rodents from sneaking inside.
• Store food properly by keeping it sealed tightly in rodent-proof containers like plastic bins or metal canisters. Otherwise, rodents may smell food and break into weaker containers.
• Clean up crumbs and spills as soon as they happen to avoid leaving food residue or sugary substances that can attract rodents.
• Cut back trees and bushes to at least three feet away from the building to avoid giving rodents a "jumping off" point to access the gutters, roof or other hidden openings.

Using the tips above, facilities across the nation can be better equipped to keep rodents out. If there is ever a time when a rodent infestation is suspected, contact a local pest management expert as soon as possible.
Disclaimer: Please note that Facebook comments are posted through Facebook and cannot be approved, edited or declined by CleanLink.com. The opinions expressed in Facebook comments do not necessarily reflect those of CleanLink.com or its staff. To find out more about Facebook commenting please read the Conversation Guidelines.