Tips to Growing a Client Base Through Referrals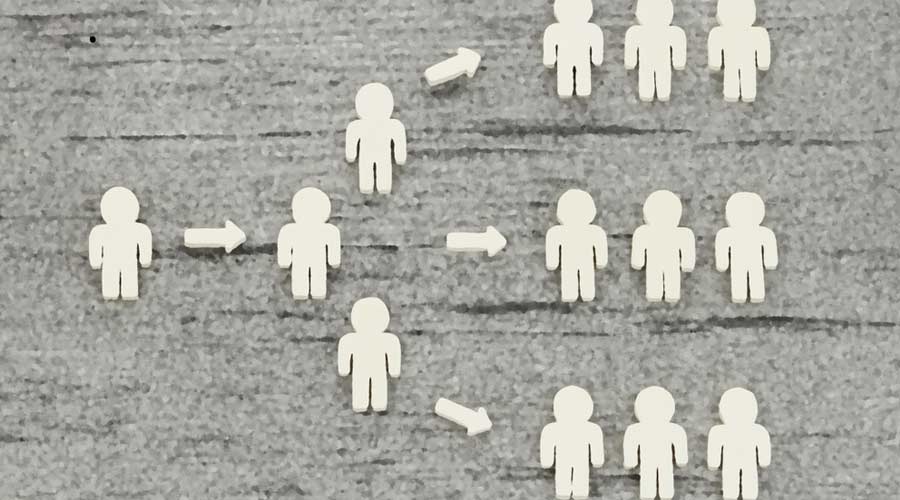 Contributed by Janitorial Manager
One of the most difficult parts of running a cleaning business is finding clients. But if you don't know where to start or if you're limited on how much you can invest, one of the best strategies to implement is referral generation.
Why Referrals? Consider these facts:
• According to the Wharton School of Business, Referred customers are 18 percent more likely to stay with you vs. non-referred customers. Some sources even put this number as high as 37 percent.
• Small Business Trends notes that 84 percent of buying decisions for businesses begin with a referral. They also point out that a formalized referral program makes you three times more likely to hit your revenue goals.
How do you find cleaning clients through referrals? Here are four easy ways:
1. Add a Tagline or Thank You Note to Your Invoices — This is a simple way to go the extra mile. As part of your tagline or thank you note on your invoices, add one simple line: "We appreciate your referrals." Of course, put your own spin on that. Just make sure it's there. It's a simple way to help you find cleaning clients. While you're at it, add similar statements to your website and any social media channels.
2. Mention Following Inspections — When you email your inspections reports to clients (especially the highest-scoring ones), think of this as an opportunity to mention that you welcome referrals. You could add a line such as, "We are pleased to send you your inspection report which has once again scored outstanding. Thank you for your continued business. If you know someone who would like to see similar cleaning results in their business, we gladly accept referrals."
3. Ask Your Happy Customers — When you see your happy clients in person or talk to them on the phone, simply ask! Just make sure it's the right time. A good time to ask is after they complement your business or mention their satisfaction with your company's work. You can respond by saying something like, "I really appreciate the kind words. We take a lot of pride in ensuring your facility is clean and safe. Also, that reminds me, one thing we're always looking for is referrals. Would you happen to know of anyone who would like to see similar results at their facility?" Take advantage of these positive interactions and just ask.
4. Email Signature — For every email you send, your email signature is always consistent. Now consider how many emails you send your clients each week. It's probably more than you think. That's why you should invite your clients to send you referrals. A P.S. or line at the bottom of your email signature is highly visible. It could say, "The best compliment to our business that we can receive is a referral of a friend." While there are countless options, always make sure that you maintain professionalism.
Remember, when you take an active role in seeking referrals, you're separating yourself from your competitors who don't. The more you can differentiate yourself and go the extra mile, the more successful you'll be.