Tips To Collecting Cleaning Fees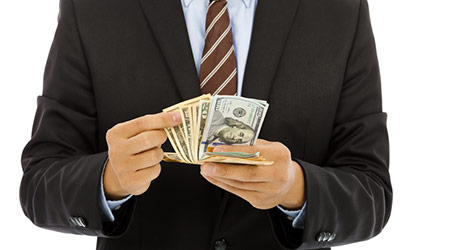 A cleaning contractor with a large staff may have to pay as much as 90 percent of the company's gross income just for payroll. This means that if a large client pays late, it can throw your whole cash flow program out the window.

So what steps can cleaning contractors take to make sure they get paid on time?

Ron Segura, a consultant for large cleaning contractors throughout North and South America, offers the following five suggestions:

No Nets. Some invoices have "Net 20" or "Net 30" printed on the bill, indicating payment is due in twenty or thirty days. Some people do not know what this means. Eliminate the "Net."

Odd Numbers. With the net gone, add the following to indicate payment terms: "Payment is Due in 21 Days." Use an odd number like 17 or 21. It tends to get noticed and it's more likely your payment goes out when due.

Inquire. Make friends with the accounts payable department. If a check is late, someone here will likely know if it is being processed and when it will go out.

CC: Usually you are required to send your invoice to the building owner/ manager so it can be signed off. CC your friends in accounting as well. If the invoice is not signed off within a few days, the accounting person will likely follow up on the invoice for you.

Call. If a payment is past due, send out just one reminder notice, then wait one week. If you have not heard back and no check has arrived, you have no choice but to call the customer. You might try calling accounting first to see what's happening. But if they do not have the invoice, call the building owner/manager. Never be shy about doing this. You are providing a service and must be paid. In most cases, there is a simple explanation like the invoice simply got sidetracked somehow.
Disclaimer: Please note that Facebook comments are posted through Facebook and cannot be approved, edited or declined by CleanLink.com. The opinions expressed in Facebook comments do not necessarily reflect those of CleanLink.com or its staff. To find out more about Facebook commenting please read the Conversation Guidelines.