Thousands of Capri Sun Cases Recalled After Cleaning Solution Contamination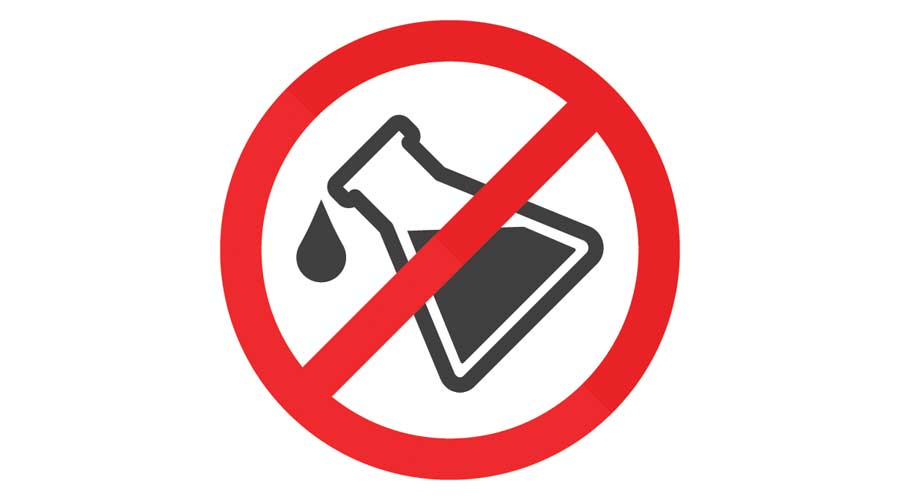 Every few months, there seems to be a story about chemical mismanagement in which someone accidentally drinks a compromised beverage with varying levels of consequence — typically involving a cleaning solution used for equipment in foodservice or in manufacturing plants. One notable story from earlier in the year involved an unsuspecting teacher who sustained permanent tissue and nerve damage after drinking the beer laced with a mixture of nonylphenol polyethylene glycol ether and potassium hydroxide from a casino bar tap.
This latest incident, however, involves a signature brand of juice. Last week, Kraft Heinz announced a voluntary recall of approximately 5,760 cases of Capri Sun Wild Cherry Flavored Juice Drink Blend beverages. The voluntary recall comes after diluted cleaning solution, which is used on food processing equipment, was inadvertently introduced into a production line at one of our factories. Only the Wild Cherry flavored Capri Sun products with the case/package.
The "Best When Used By" date on the products is June 25, 2023.
The issue was discovered after we received several consumer complaints about the taste of the affected product. Kraft Heinz is actively working with retail partners and distributors to remove potentially impacted product from circulation.
In a report from USA Today, a spokesperson from Kraft Heinz noted that the cases in question were shipped out to a some Midwestern and East Coast states. More specific locations, however, couldn't be identified since Kraft Heinz is unaware from that point where retailers may send the products. While the spokesperson was unable to specifically name the cleaning agent and the risk of serious health complications is low, they said affected cases should not be drank due to the potential for an upset stomach and an irregular taste. As it stands, no reports have been made regarding possible contamination from drinking the compromised product.
Consumers who purchased these items should not consume the product and can return it to the store where it was purchased. Consumers can contact Kraft Heinz from 9 a.m. to 6 p.m. EST, Monday through Friday, at 1-800-280-8252 to see if a product is part of the recall and to receive reimbursement.
For more information on which cases of Capri Sun have been potentially effected, click here.
Incidents like these stress the importance of organization and chemical safety procedures. For a reliable resource on the topic, click here to access a 100-page book designed for any worker with exposure to chemicals used in the cleaning and maintenance of a facilities.