The Henson Sales Group Retains Derek Wallace as VP-Sales & Marketing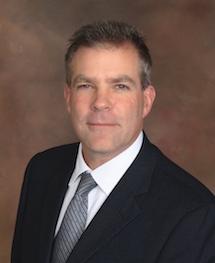 The Henson Sales Group, Ltd. (HSG), Wayne, PA is pleased to announce that Derek Wallace, recently of EBP Supply Solutions, Milford, CT, has joined Henson Sales as its Vice President of Sales & Marketing.

"With 25 years of industry experience in the distribution and the manufacturing sectors of the JanSan industry, Derek is the perfect candidate to lead our sales team and accelerate the development and implementation of our agencies strategic objectives" said Peter Henson, HSG President. "Derek has led several sales organizations quite successfully and is uniquely qualified to help us continue to deliver exemplary sales performance on behalf of the agencies manufacturer and distributor partners" continued Henson.

Throughout his career, Wallace has a long history of achieving revenue and profit objectives. "I am very excited about joining The Henson Sales Group team" said Wallace. "I have known the Agency for many years and have always been impressed with their progressive ideas and professionalism. I look forward to contributing to the team and helping our customers and manufacturers grow their businesses."

While at EBP Supply Solutions, Wallace's roles included the Vice President of Sales, Janitorial Division and the Director of Marketing, Janitorial and Sanitation Business. Prior to his 15 years at EBP, Wallace was with Unger Enterprises, Bridgeport, CT., as its National Sales Manager.

The Henson Sales Group represents many leading manufacturers of JanSan products in all or part of 12 states along the Eastern Seaboard and the Southeast Region of the United States including Upstate NY, Eastern PA, DE, MD, VA, NC, SC, TN, GA, AL, MS, the Florida Panhandle and parts of Arkansas.