Tennant Company Announces Net-Zero Greenhouse Gas Emissions Goals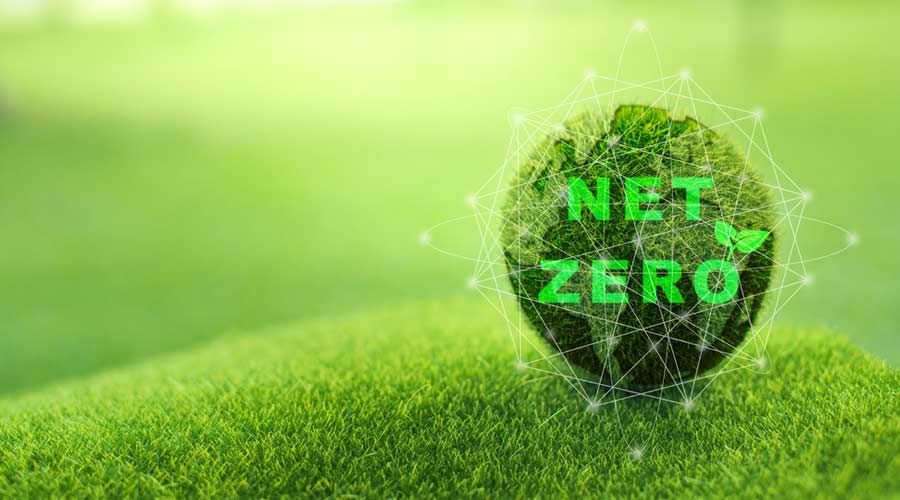 Tennant Company announced an ambitious plan to become net-zero by 2040.
"As a market leader with a reputation for innovation, I'm confident that we can work towards ambitious commitments to affect change on a global scale," says president and CEO Dave Huml. "By embedding sustainable thinking into how we work, we'll continue to deliver solutions that help our customers solve their biggest challenges and meet their sustainability targets. Working within our own business and with our stakeholders, we will help people thrive and contribute to a healthier planet."
Announcing long-term science-based net-zero targets
Leading the mechanized cleaning industry, Tennant announces goals to achieve net-zero greenhouse gas emissions across Scopes 1, 2, and 3 by 2040. The company has submitted a letter of commitment regarding its net zero goals to the Science Based Targets initiative (SBTi) for validation.
To reach net-zero, Tennant plans to make deep emissions cuts across its operations and value chain. To accomplish this, the company expects to:
• Partner with its customers to increase the energy efficiency of its portfolio and offer solutions that will eliminate GHG emissions during the product's use phase by 2040;
• Seek to source 100 percent of electricity from renewable sources across all global facilities by 2030;
• Electrify 100 percent of its global fleet by 2040;
• Continue investing in energy efficiency initiatives in its facilities and across its operations; and
• Collaborate with external groups to drive innovation and technology development to lead the industry toward a cleaner future.
Tennant's commitment to net-zero will help the company's customers reach their own emissions reduction goals and improve collective shared spaces.
Sustainability embedded across the enterprise
With the goal of reaching net-zero by 2040, Tennant announces a new sustainability framework aligned with the most significant issues to the company and its stakeholders.
"Our new framework rests on the foundational interconnection between people and planet, providing the lens for our company to set goals, align plans, and integrate sustainability across our business. This charts the path for our next 150 years, grounded in the belief that our sustainable cleaning solutions will help reinvent how the world cleans, creating shared value for business and society," says Carol McKnight, SVP and chief administrative officer.
The new sustainability framework is organized into two pillars, Thriving People and Healthy Planet. Each pillar targets key impact areas where the company intends to drive progress. These impact areas include employee success, social impact, shared spaces, climate and energy, water and chemical use, and circular products and waste.
A legacy of leadership in sustainability and stewardship
Tennant has a legacy of strong leadership in sustainability and ESG. The company has a consistent record of community engagement, products that help the company's customers reach their sustainability goals and greenhouse gas emissions reductions. It was one of the first 100 companies globally to have greenhouse gas emissions reductions targets approved by the SBTi.
Stewardship has long been one of the company's guiding principles, aligned with its mission to create a cleaner, safer, and healthier world. Past actions show Tennant's record of sustainable action.
Recent accomplishments featured in the company's 2022 (FY 2021) Sustainability Report include: 
• Continued progress toward the company's existing Scope 3 science-based target by reducing the greenhouse gas emissions from the use of our products by 32 percent (since 2016).
• Sourcing 86 percent of global electricity consumption sourced from renewable energy sources (in 2021).
• $880,000 invested in community-based charitable contributions through the Tennant Foundation (in 2021).
• Enterprise-wide Human Rights Policy launched, further codifying the company's foundational commitment to ethical and transparent business practices. 
• Formal commitment to diversity, equity & inclusion (DE&I) enacted with the internal launch of the New Perspectives program, which seeks to ensure that Tennant maintains a work environment where all are welcome, heard, and able to succeed.