Survey Shines Light on Spring Cleaning Trends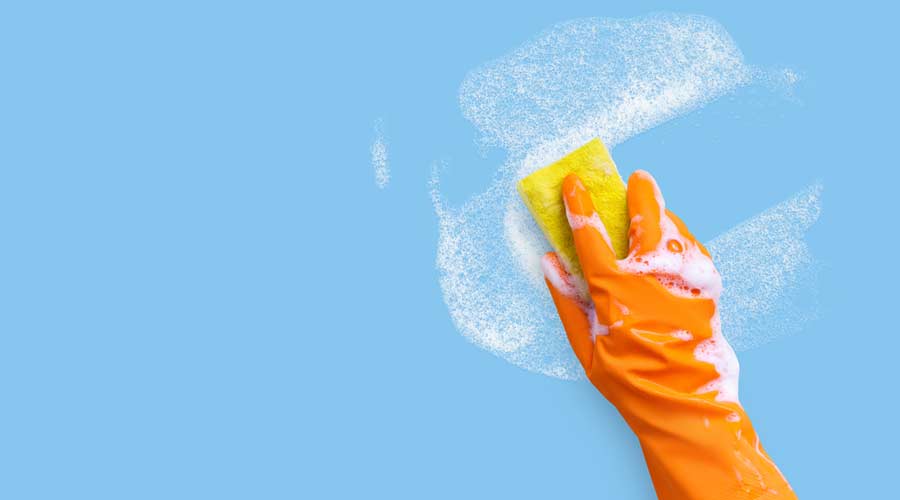 Nearly three-quarters of Americans plan to spring clean at least once a year. And 45 percent of them plan to clean and organize more this year. These are just a few of the findings from the American Cleaning Institute's (ACI) annual spring cleaning survey.
And what's at the top of chore chart for spring cleaners this year?
Washing windows (75 percent), cleaning behind furniture (74 percent), cleaning appliances (71 percent), washing bedclothes and linens (70 percent) and scrubbing the floors (69 percent) represent the priorities for Americans' deep cleaning plans this year, according to the survey conducted by Wakefield Research for ACI.
When choosing cleaning products to tackle spring cleaning, Americans who spring clean view effectiveness as the most important quality (28 percent), followed closely by multi-purpose attributes (20 percent) and cost (16 percent).
"For many Americans, spring cleaning represents prime time for tackling grease, grime and grout," says Brian Sansoni, ACI's senior vice president, Communications & Outreach. "We're opening the windows and getting rid of a winter's worth of dust and dirt."
What's Your Spring Cleaning Plan?
Whatever your spring cleaning priority is, Sansoni says it's smart to have a plan in place.
"If one room at a time is your style, decide on the order. Generally, it's best to do the rooms that need the most work or get the most traffic first. That way, if your cleaning plans get derailed, you can still be proud of what you've accomplished."
Spring Clean Safely and Effectively
"Make sure you have the right product for the right task and use the right amount and use it the right way," advises Sansoni. "Make sure you read the product label for safety and usage information. And always keep these products out of sight and out of the reach of small children."
ACI's website features a Spring Cleaning Strategy guide and Quick Spring Cleaning Tips to help all households get a head start on their cleaning tasks.
ACI also offers specific guidance that can help Americans tackle those top priority areas:
• How to Clean Windows
• How to Clean Appliances
• How to Clean Bedding
Ahead of National Cleaning Week this spring, held March 26 – April 1, 2023, visit the ACI website to learn more about the annual tradition of spring cleaning.