Survey: How Cleanliness Impacts Building Occupant Opinion Of A Facility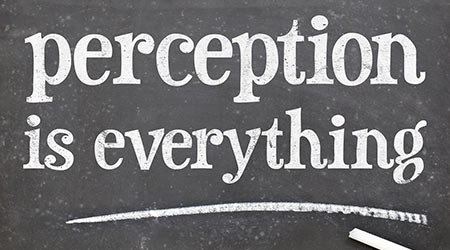 It doesn't matter how good the service is or how wonderful the employees are, it's how clean and fresh a hotel, restaurant, salon or office is that matters most for 92 percent of consumers when deciding if they will become a repeat customer. In fact, 9 in 10 (91 percent) agree that they are more likely to have an overall negative opinion of an independent business if the public spaces (lounges, restrooms or lobbies) are not clean. These are just some of the results from the 2017 Consumer Cleaning Insights Survey, released by P&G Professional, the away-from- home division of Procter & Gamble.

There are many things customers notice immediately when entering a business, and they aren't all good. Nearly all respondents (96 percent) agree they would ask to be moved to a new hotel room if the bedding was not clean. If a restaurant's restrooms are not clean, 88 percent of customers wonder about the safety of the food being served.

But it's not all bad news. Ninety-five percent of consumers agree that cleanliness can elevate a good business into a great business, and 92 percent agree that if a restaurant is clean they are more likely to recommend it to friends. In addition, nearly three-quarters (74 percent) say they are more willing to overlook slow service if the business is noticeably clean.

"This survey shows the importance customers place on cleanliness often has a much greater impact than business owners may believe. Cleanliness can actually be a source of revenue through repeat business. It's easy to feel like cleaning is just a necessary cost of doing business, but it actually can be a money maker," said Paul Edmondson, Commercial Director, North America, P&G Professional. "No matter how big or small the business, every experience a customer has at a hotel, restaurant, day care facility or office affects their perception and inclination to come back."

The Experience of Dining Out
Consumers have high standards for cleanliness in restaurants.
• A majority (51 percent) agree that if the restaurant is really clean, they are more likely to overlook poor service.
• More than half (57 percent) say that a clean table that is not sticky or does not have evidence of the last guest is more important than the quality of the food.
• Seventy-three percent report that a smelly restroom is worse than receiving the wrong food order.

Home Away From Home
When consumers travel, they expect their temporary homes to be clean and comfortable.
• Thirty-eight percent of travelers check for cleanliness feedback through ratings or reviews before booking a hotel.
• Thirty-five percent of visitors have considered bringing their own toilet tissue from home because they feel the products offered by hotels/motels are so bad.
• Seventy-seven percent of respondents say that it's a pleasant surprise to find a quality toilet tissue in their hotel room, and another two-thirds (66 percent) look forward to coming back to a hotel when given a quality toilet tissue in their room.