Study: Ward Designs Can Reduce HAI Rates in Healthcare Facilities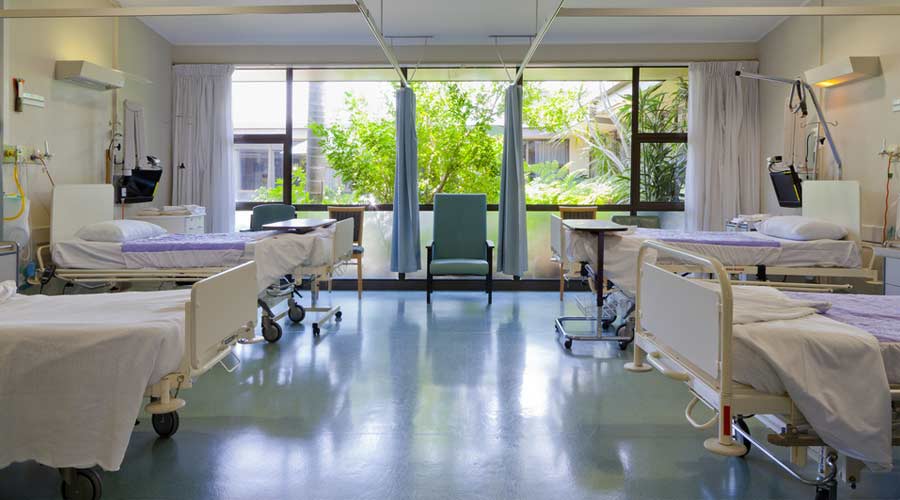 As environmental services (EVS) frontline staff are under more scrutiny than ever, any discoveries that can reduce the likelihood of infections in healthcare settings for employees and patients alike are welcomed immediately. While touchpoint disinfection and the use of personal protective equipment (PPE) are among the conventional strategies to prevent disease, a recent study conducted at the 32nd European Congress of Clinical Microbiology & Infectious Diseases in Lisbon, Portugal outlined how updating the designs of hospital words can decrease infection rates of nosocomial diseases (also known as hospital acquired infections, or HAIs) linked to drug-resistant bacteria.
As reported by Infectious Disease Special Edition, the rise in bacterial resistant HAIs prompted a study conducted by Khadija El Menif, an infectious disease resident at the Center for Traumatology and Major Burns in Ben Arous, Tunisia, and his research team to see whether infection control rates where impacted but he design of hospital wards. The initial study started over a decade ago in January 2012 and was conducted over two different periods, one 80-month span (January 2012-August 2018) and one 28-month span (September 2018-December 2020). When the intensive care ward at the testing facility was redesigned in September 2018 to meet updated guidelines — the second span of the study was conducted and the rates of different HAIs were compared.
From the first stretch from 2012-2018, Acinetobacter baumannii led the way with 16.5 percent, Klebsiella pneumoniae had 16.4 percent, and Staphylococcus aureus came in at 13 percent. In the second period from 2018-2020 with the redesigned wards, prevalence of the three infections dropped notably: S. epidermidis led the way at 13.1 percent, Klebsiella pneumoniae had the second most at 12.6 percent, and S. aureus followed at 10.4 percent.
Overall, the study detected large shifts in bacterial ecology, along with a stark drop in antimicrobial susceptibility. The biggest drops in this category were cefoxitin-resistant S. aureus by 50 percent; K. pneumoniae by 50 percent in resistance to etrapenem; and an even larger drop in ciprofloxacin to gentamicin by 75 percent.
For more information on the findings of the study and the redesigning of the intensive care units, click here to access the report.