Study Finds High Contamination Rates In Hospitals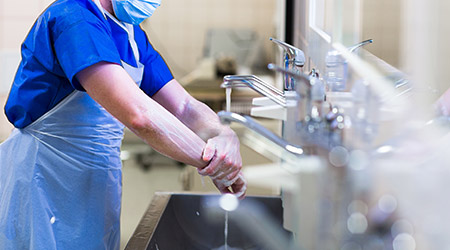 A recent study investigated multi-drug resistant organisms (MDROs) on biofilms collected from dry hospital surfaces in four countries to determine if it was a global phenomenon, according to an article on the Contagion Live website.

Scientists from Australia, Saudi Arabia, Brazil and the United Kingdom presented the research at the Society for Healthcare Epidemiology of America Spring 2017 Conference. The researchers collected samples from the hospitals after environmental cleaning procedures were done.

Results of the study showed high contamination rates on dry hospital surfaces. Most dry surfaces in the hospitals had bacterial biofilms and these bacteria were found to have lived for one year after sample collection.

Read the full study information here.