Steps For Effective Outpatient Facility Cleaning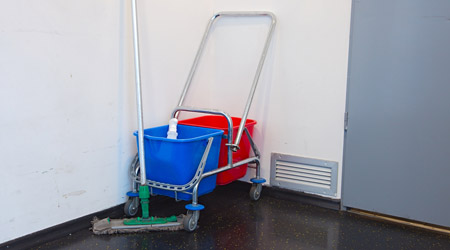 The growth in outpatient care brings with it a need for effective environmental cleaning programs, according to an article on the Health Facilities Management website.

Outpatient facilities traditionally have lacked infrastructure and proper resources to execute an effective, standardized environmental cleaning program, the article said. Tips to help outpatient facilities develop an effective environmental cleaning plan include getting all staff (including clinical) involved.

It's also important to focus on specific issues and not try to do too much at once. And there should be clear, written expectations of the cleaning tasks for all staff members.

Take the time to audit the cleaning products and chemicals used by the environmental services staff and follow manufacturers instructions for their proper use. Clinical education for those with environmental cleaning responsibilities is also crucial.

An effective program should include at least two monitoring methods. Patient surveys are useful, but are usually not enough. Other options include ATP or swab testing, use of fluorescent gels/markers, and managerial observation and evaluation of cleaning.

Finally, when outsourcing services, be sure to ask the right questions and take an in-depth look at current operations.

Outpatient facilities vary greatly in the number of resources dedicated to infection prevention and environmental cleaning. However, according to the article, it is crucial for facilities to create a tangible plan.

To learn more about effectively cleaning an outpatient healthcare facility, click here.