Statistics On The Commercial Cleaning Industry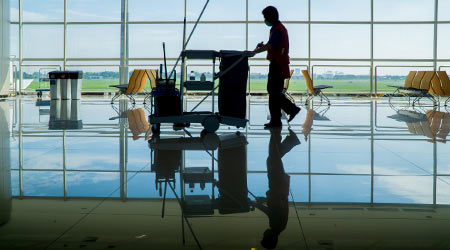 The commercial cleaning industry is often scrutinized, mostly because it is misunderstood. But in a recent article, the Brandon Gaille website has made an effort to substantiate the value of this overlooked industry.

According to the article, the commercial contract cleaning industry is currently worth $78 billion. And in just the last 10 years, contract cleaning has grown at an average rate of 6.6 percent each year.

Commercial cleaning is not recession-proof, but the industry isn't traditionally hit with ebbs and flows like other professions are during down times. In fact, contract cleaning is expected to be the fastest growing occupation in the U.S.

Five key facts:

1. Franchise cleaning companies account for 10 percent of the total revenues that occur within this industry.

2. Office buildings comprise the largest segment of commercial cleaning contracts in this industry, accounting for 31 percent of total contracts.

3. The average cleaning company loses up to 55 percent of its customer base every year because of a lack of service quality or simple non-performance.

4. Over 1.7 million people are employed within this industry in the U.S.

5. But the annual employment turnover rate for a commercial franchise cleaning agency is just 2 percent.

The problem the cleaning industry faces is when a good job is done, it is rarely noticed, according to the article. But when the work doesn't meet expectations, there's an immediate negative impact.

For additional statistics, read the full article here.