Spartan Regional Manager Named Sanico Rep Choice of the Year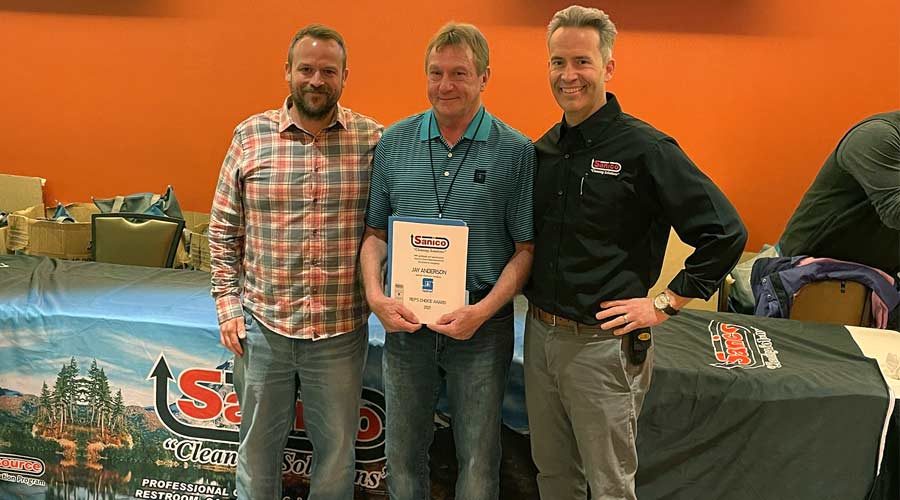 Spartan Chemical Company, a leader in the formulation and manufacturing of sustainable cleaning and sanitation solutions for the industrial and institutional market, today announced Jay Anderson, regional manager, Spartan Chemical Company was named Sanico's 2021 Rep Choice of the Year.
Each year, Sanico takes a company vote to determine their top supplier representatives. It is a simple 1-10 rating by everyone in the organization who interacts with supplier reps. Jay came out on top as the only rep with over a 9 out of 10 rating.
"Jay has been a leader in the field for our organization for nearly 20 years and been instrumental in Sanico winning business by bringing value to customers and prospects all over our service area," says Josh Peters, president, Sanico. "Jay's expertise in training along with product has made him an indispensable part of our business and the top resource for Sanico's sales team. I could not agree more with our group vote of Jay Anderson as number one rep choice."
The award was presented to Anderson by Josh Peters, president, Sanico and Michael Peters, executive vice president, Sanico during a tradeshow at Tioga Downs Casino Resort in Nichols, New York.