Spartan Promotes General Sales Manager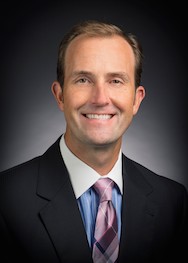 Spartan Chemical Company, a recognized leader in the formulation and manufacture of sustainable cleaning and sanitation solutions for the industrial and institutional market, announced today the promotion of Bryan Mangum to General Sales Manager.

Bryan began his career with Spartan Chemical as an Area Sales Representative in June of 2005. After working as an Area Sales Representative, Bryan was promoted to Spartan Regional Sales Manager of the Salt Lake City Region, which covered all of Utah, Idaho, Montana and parts of Canada. After six years as a Regional Sales Manager, Bryan accepted the position of National Accounts Manager, at Spartan Headquarters, in Maumee, Ohio.

In March of 2013, Bryan was promoted to Midwest Divisional Sales Manager. In that position he was responsible for nine States, two Canadian Provinces and thirteen Regional Sales Managers.

"It brings us great pleasure to promote Bryan to his new role at Spartan," said John Swigart, "We know that he will continue to bring the strategy, vision and management skills as well as a wealth of industry experience to the position, enabling Spartan to strengthen our strategic partnerships with our channel and grow sales."

As General Sales Manager, Bryan will be responsible for managing and working directly with the Divisional Sales Management Team and their respective Regional Sales Managers.