Spartan Chemical Announces New Safer Choice Certifications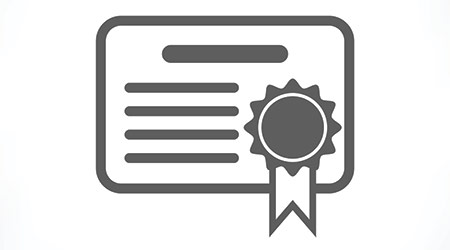 Spartan Chemical Company, Inc. announced the addition of several new Safer Choice Certifications.

According to a 2017 Kline Group survey, 77 percent of respondents stated that products that help meet environmental goals for a greener healthier future (product has green certification) are 'very important' in their purchase decision.

Safer Choice is the EPA's label for safer chemical-based products. Every chemical, regardless of percentage, in a Safer Choice-labeled product is evaluated through EPA's rigorous scientific process and only the safest ingredients are allowed. Companies who make products carrying the Safer Choice label have invested heavily in research and reformulation to ensure that their products meet the Safer Choice Standard. These companies are leaders in safer products and sustainability.

Spartan Certified Safer Choice Products:
Biorenewables Glass Cleaner RTU Handi-Spray (3239)
Green Solutions Glass Cleaner (3507) (3512)
Green Solutions All-Purpose Cleaner (3501) (3511)
Green Solutions Carpet Cleaner (3509) (3514)
Lite'n Foamy Sunflower Fresh (3305)
Lite'n Foamy Citrus Fresh (3308)
Lite'n Foamy Fruit Burst (3342)
Clothesline Fresh Color Safe Bleach 5 (7005)
Clothesline Fresh No Dye-No Fragrance Laundry Detergent 13 (7013)
Clothesline Fresh Detergent EP 18 (7018)
Clothesline Fresh Softener EP 19 (7019)
Clothesline Fresh Oxygen Bleach EP 20 (7020)
Clothesline Fresh Oxygen Detergent EP 21 (7021)

"We have been a true pioneer in the sustainability movement from its onset," said John Swigart, President, Spartan Chemical Company. "At the beginning of the green movement, many competing chemical companies began removing key ingredients from their products to promote them as green. Spartan took a different approach and focused on not only the sustainability of our products, but also on performance to deliver sustainable alternatives that meet and exceed industry standards."

Spartan products are available through Spartan's select distributor network.
Disclaimer: Please note that Facebook comments are posted through Facebook and cannot be approved, edited or declined by CleanLink.com. The opinions expressed in Facebook comments do not necessarily reflect those of CleanLink.com or its staff. To find out more about Facebook commenting please read the Conversation Guidelines.