Sodexo, University of Florida Expand Partnership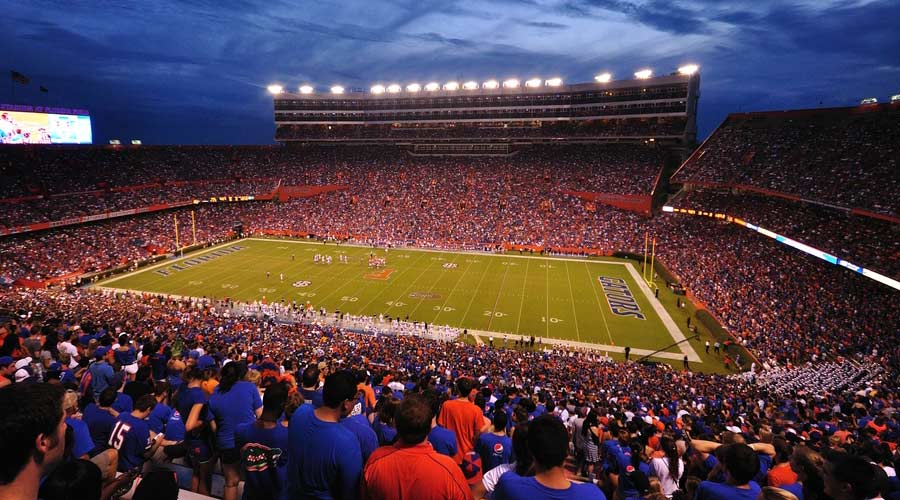 As the exclusive food and beverage partner to Florida Gators fans at Ben Hill Griffin Stadium, Sodexo Live! and the University of Florida announced an expanded partnership to provide hospitality for athletes and athletic team staff at the university's new Gary Condron Family Dining Hall. Part of the James W "Bill" Heavener Football Training Facility, that opened to the football program on August 14th.
"Diet and nutrition are a huge part of athletic performance," says Chip Howard, Executive Associate Athletics Director, University of Florida. "We've had great success with Sodexo Live! serving our fans for years now, so we knew they would be the perfect fit to fuel our student athletes in this state-of-the-art facility."
The training facility features a 4,200 sq. foot kitchen and dining area open to athletes from all sports, coaches, and staff, with an anticipated 300-400 guests coming through for each main service (breakfast, lunch and dinner). The serving space includes a mix of self-service stations, served items and, outside of opening hours, a Grab-N-Go area with the option for mobile ordering through the Notemeal App. Led by Sodexo Live! Executive Chef Tonya McGowan, menu offerings focus on providing nutritious, well-balanced meals. Station highlights include grill, deli and salad options, as well as smoothies and dessert, plus gluten and allergen-free stations, among others.
We're proud of the partnership we've built with the University of Florida over the years, and we're honored to continue to serve fans while now expanding to serve their elite athletes, says Steve Pangburn, CEO, Sodexo Live! North America.
In addition to the new Gary Condron Family Dining Hall, Sodexo Live! and Sodexo Campus also oversee feeding student athletes at The University of Michigan, Gonzaga University, Liberty University, West Virginia University and University of Louisiana-Lafayette, among others.