Sodexo Recognized for Inclusion Practices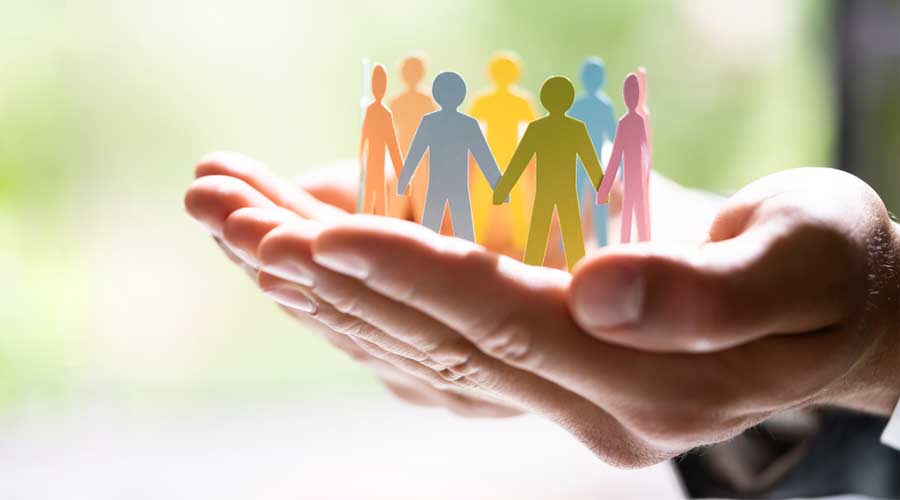 Sodexo recently earned top LGBTIQ+ inclusion achievement from 2022 Workplace Pride Global Benchmark.
Sodexo, world leader in a food and facilities management, is pleased to announce that for the third consecutive year it has earned Advocate designation on the 2022 Workplace Pride Global Benchmark, measuring the LGBTIQ+ inclusion practices of internationally active employers. 
The benchmark represents the ideal LGBTIQ+ inclusion standards among the best organizations. It consists of a detailed review and analysis of eight categories that show progress on LGBTIQ+ inclusion within the workplace.  
Sodexo has earned the prestigious title of "Advocate" after receiving a score above 90 percent on the 2022 Workplace Pride Global Benchmark survey. Companies in this category are paving the way for LGBTIQ+ inclusion and improving conditions in the workplace, as well as in society as a whole. Companies are followed on their progress in eight categories: Policy & Communication, Employee Networks, Workplace Awareness, Support & Benefits, Inclusion & Engagement, Expertise & Monitoring, Business & Supplier Engagement, Impact on Society. Global Pride Co-Chair and U.S. PRIDE Chair Alfonso "AJ" Francavilla was also nominated for an Outstanding Role Model award for his work in the organization.
Patrick Sochnikoff, Sodexo global chief diversity, equity & inclusion officer and group senior vice president, Corporate & Social Responsibility, says "Part of creating a better everyday for everyone, is about encouraging our team members to bring their authentic selves to work. Everyone belongs to a team, acts with a purpose, and thrives in their own way. We are humbled by this recognition which demonstrates our commitment to uplifting our LGBTQ+ employees."
Sodexo is committed to promoting inclusion and a culture based on respect, understanding and equal opportunity. Sodexo has grown a vast internal Global Pride Network that celebrates diversity, equity, & inclusion supported by 18 LGBTQ+ employee networks worldwide.