Sodexo Makes $20,000 Donation to Food Bank in Indiana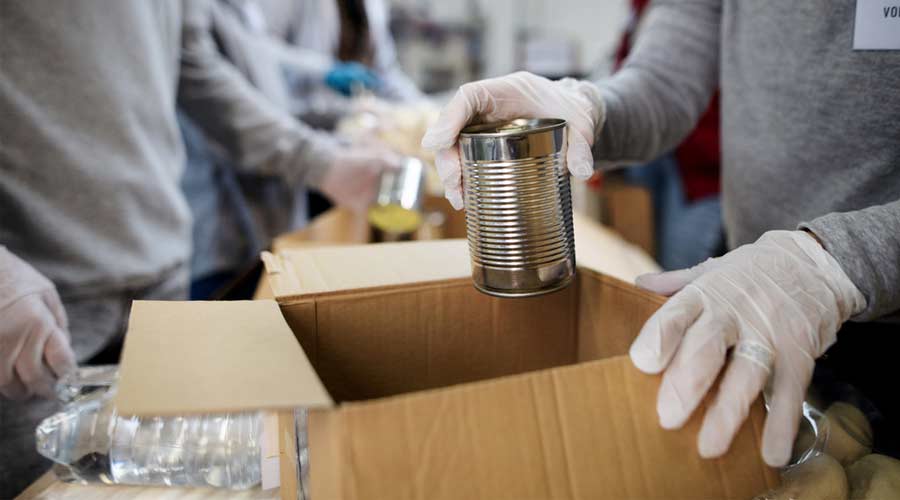 Terre Haute food pantry Manna From Seven has been awarded a $20,000 Feeding Our Future food grant from Indiana State Dining by Sodexo.
The first semitrailer containing half of the grant, including items such as meatballs, pork sausage, turkey, butter and cheese, recently arrived at Gordon Food Service in Terre Haute. The second delivery is expected Monday.
"This is a gift that will make a huge impact on the lives of the people we serve," says Manna From Seven CEO Susan Seitz. "Primarily, because we can give them protein now. We have not been able to provide meat for a few months."
"This is a gift for us that we will now in turn give for free to the people we serve, says Seitz. "We hope to be able to bless them over 4 weeks with the food we haven't been able to get."
Feeding Our Future is a summer meal program in which Sodexo partners with hunger relief organizations to provide free nutritious meals to children who would otherwise go without.
"This is Sodexo's way of giving back to the community," says Crystal Chandler-Obregon, retail manager for Indiana State Dining by Sodexo. "Manna From Seven was chosen because of what they do for the community, giving away food and other services to any individual or family free of charge."
Manna From Seven is a 100 percent volunteer-run, 100 percent donation-funded agency that strives to meet the needs of people in the Wabash Valley by providing free food, clothing, personal hygiene and weekly laundry services to anyone who asks.
The pantry does a Friday food distribution and Saturday home deliveries, as well as stocking several blessing boxes across Vigo County.