Soap Mistake Sends Children To The Hospital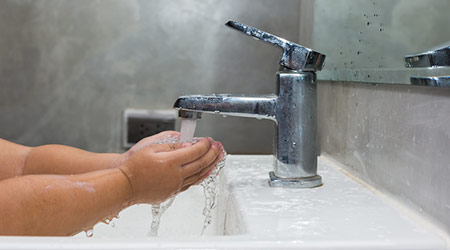 Several children were treated for rashes after a harsh cleaning product was mistakingly placed in hand soap dispensers at a Palm Desert, California, YMCA facility, according to an article on the Desert Sun website.

A Cal Fire hazmat team responded to the incident when seven children showed signs of light rashes on their hands and arms. Five children were transported to Eisenhower Medical Center via ambulance.

A YMCA spokesperson said an employee of a janitorial services company put the wrong soap in the dispensers. A dishwashing soap was used instead of hand soap.

Instead of hand soap, a janitorial-strength dishwashing cleaner containing sodium hydroxide, or lye, was used. Sodium hydroxide can cause burns when it comes into contact with skin.

Accidents like this can be prevented by implementing proper chemical safety programs. Key components of a program should include:

• A complete list of all cleaning chemicals used in the facility, including details such as how many and where containers are stored and what their potential hazards are

• Safety data sheets for each chemical used or stored

• All cleaning chemicals should be kept in their original containers

• Safety signage should be visible in multiple languages (and/or with images) that convey the chemicals' possible dangers and necessary precautions

Riverside County Environmental Health officials and the Riverside County Fire Department's Hazardous Materials Unit responded to the scene and is investigating the incident.

Read the full article here.
Disclaimer: Please note that Facebook comments are posted through Facebook and cannot be approved, edited or declined by CleanLink.com. The opinions expressed in Facebook comments do not necessarily reflect those of CleanLink.com or its staff. To find out more about Facebook commenting please read the Conversation Guidelines.
---