Simple Measures to Help Prevent the Spread of Flu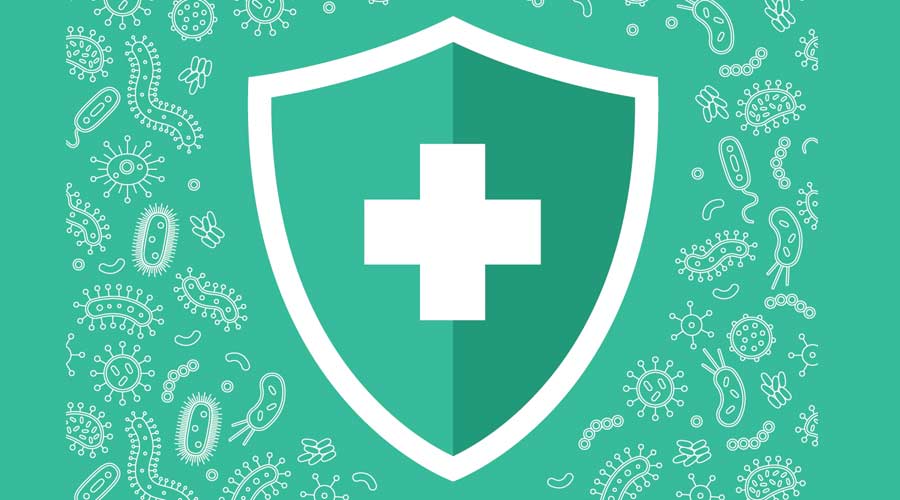 Contributed by Julie Hoover, Office Pride Indianapolis
Julie Hoover found that one of the simplest methods Office Pride Commercial Cleaning Services has in its arsenal is also one of the most effective in preventing the spread of viruses like the flu.
Hoover, who owns the Office Pride of Indianapolis-Greenfield, said the company's color-coded cleaning system helps eliminate cross-contamination between surfaces, which is important in an active flu season like this year.
The 2022-2023 flu season is proving to be the deadliest since the beginning of the COVID-19 pandemic. It's on pace to be one of the worst in recent years and is expected to last through May. The U.S. Centers for Disease Control and Prevention estimated through March 18 that 26 million to 52 million flu illnesses have occurred, resulting in 18,000 to 56,000 deaths and 290,000 to 630,000 hospitalizations.
If that weren't enough, COVID-19 and norovirus have also spread through communities at the same time – making the need for thorough commercial cleaning in offices, schools, medical facilities and churches even more important.
Influenza, commonly known as the flu, is a highly contagious viral infection that affects the respiratory system. The virus is primarily spread through respiratory droplets that are produced when an infected person talks, coughs or sneezes. These droplets can travel through the air and be inhaled by others, or they can land on surfaces such as doorknobs, countertops and keyboards. High traffic areas, such as waiting rooms or break rooms, deserve special attention when cleaning during flu season.
That's where the benefit of the towels come in, Hoover said. Using the color-coded process identifies the specific use for each microfiber cloth and reduces the risk of cross contamination. The microfiber material is used because they have been found to be more efficient and durable than traditional cleaning cloths and provide a higher resistance to bacteria.
"As simple as it sounds, the color coding helps you know where you should use the towel," she says. "This plays a big part in keeping an office clean and its workers, healthy."
Hoover explained the system is based on five colors: gray, blue, green, brown, yellow and red. The gray rags are used for stainless steel. Blue, much like the color of window cleaner, is used for glass and mirrors. Green towels are for damp wiping and general cleaning; brown for wood and furniture polish; yellow, for restroom countertops; and red, for toilets and urinals.
While the COVID-19 pandemic has moved into the background but remains fresh in our minds, the deadliness of flu season is a cold reminder of the importance of commercial cleaning and disinfecting high traffic areas in businesses that can contribute to outbreaks.
Using the correct cleaning products also makes a significant difference. Routine cleaning is the first step, but thoroughly disinfecting surfaces comes next. Using professionally trained commercial cleaners goes a long way in protecting your workers and customers during the volatile season.
Office Pride cleaners use Environmental Protection Agency (EPA)-approved chemicals that are proven effective against pathogens such as flu and COVID. To be most effective, Office Pride's cleaners observe necessary dwell times, or the length of time disinfectants need to remain on surfaces to kill germs.
It doesn't take much for influenza viruses to spread through a workplace and cause major productivity issues.
An effective cleaning plan also includes wiping and disinfecting high-touch surfaces such as faucets, doorknobs, light switches and countertops. Routine cleaning removes a virus, along with soil that may harbor germs. Disinfecting with a proven disinfectant product will kill the remaining germs. High-touch electronic items, such as phones and computer keyboards, should be cleaned frequently with disinfecting wipes.
Other measures to prevent the spread of the flu virus include:
• Washing hands frequently with soap and water
• Using hand sanitizer
• Encouraging your staff members to get a flu shot
• Covering coughs and sneezes
• Avoiding close contact with people who are sick
• Staying home when you are sick and avoiding close contact with others until you have been fever-free for 24 hours without the use of medications
The flu virus is thought to live for up to 48 hours, according to the Centers for Disease Control and Prevention (CDC), so more frequent cleaning is especially important when there is a known outbreak in your workplace.