Servicon Launches Sustainability Council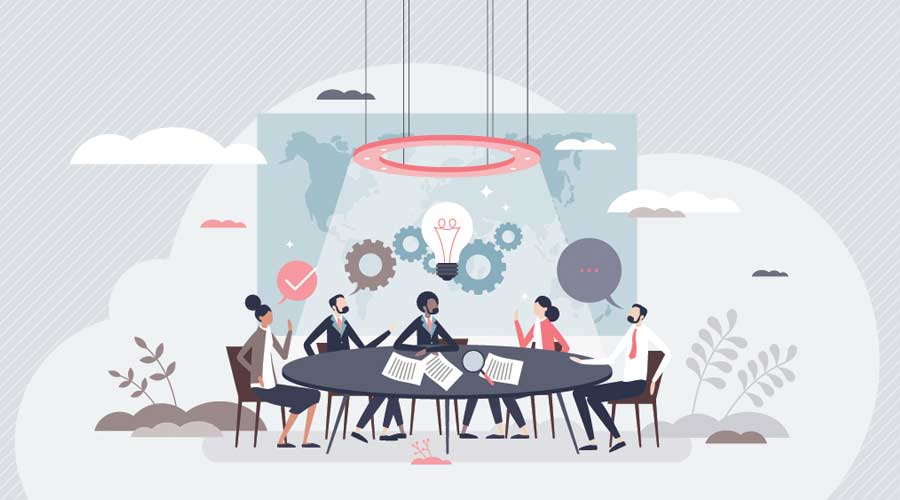 Servicon, Southern California's leading hospital environmental services (EVS) provider and commercial cleaning services company, has launched its Sustainability Council. The council is a major component of the environmental branch of Servicon's ongoing Environmental Social Governance (ESG) initiative, spearheaded by Servicon ESG Director Maritza Aguilar.
The council is chaired by Servicon Communications Manager Greg Mahdesian, who also serves on the advisory board of Climate Resolve, LA's premiere sustainability organization that works with governments, nonprofits, businesses, and communities to address the global problem of climate change with local action.
Other members of the Sustainability Council include Servicon Facility Solutions Vice President Chris McKee, Executive Operations Director Matt Levit, Regional Manager-Healthcare and Life Sciences Brenda Sanz McCabe, Healthcare Relations Director Kayce Laggenbauer, Strategic Accounts Director Neil Bernstein, ESG Manager Anna Rabinovitch, and ESG Director Maritza Aguilar.
Sustainable Goals
The council's goal is to significantly expand Servicon's sustainability efforts and assist Servicon clients in seeking ways to increase their sustainability efforts to reduce their carbon footprints.
Servicon is considered one of the pioneers of green cleaning. The company is Cleaning Industry Management Standard for Green Buildings (CIMS-GB) With Honors certified, and its corporate headquarters is Leadership in Energy and Environmental Design (LEED) Platinum Certified.
"As a company, we are already very environmentally friendly, but there's more we can do," says Mahdesian. "The council provides a planned and pragmatic pathway to achieve tangible results within our company and clients' companies. The initiative is a huge lift, and it's not going all come together today, tomorrow, or even in the next 12 months. But we know we can make a difference; the council is our pathway there. Sustainability is keeping with Servicon's purpose to elevate the industry and provide healthy environments for people to thrive. It's also the right thing to do."
Taking Action
Initiatives Servicon is targeting through the council include upgrading the Servicon fleet of vehicles to 100 percent electric by 2030. The company's plans to help clients be more sustainable include helping them:
• Install and maintain more sustainable equipment, including green energy technologies, HVAC systems, and charging stations
The council will also help clients understand and, where applicable, take advantage of U.S. government tax credits, rebates, and direct research and development (R&D) money available through recently enacted government programs such as the Inflation Reduction Act—the most significant investment in green technology in world history. The act includes incentives for companies looking to adopt new sustainability programs, technologies, energy sources, and products, such as solar and wind power, electric batteries, heat pumps, electric vehicles, and carbon capture. The timing is also good given the 2022 CHIPS and Science Act signed into law by U.S. President Joe Biden, providing roughly $280 billion in new funding to boost U.S. R&D and manufacturing of semiconductors.
The council has already contacted Servicon's accounting firm to assemble a list of the available tax credits, rebates, and economic incentives.