Self-Cleaning Toilet Seat Slated For NBA Arenas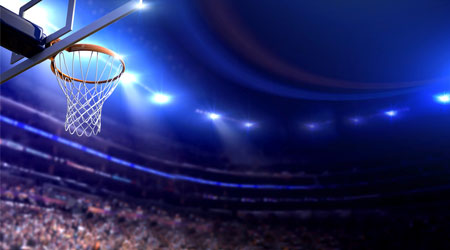 After several years of promoting their innovative toilet seat design, entrepreneurs Rob Poleki and Dane Simmons Jr. are set to showcase the self-cleaning concept in NBA arenas across the West Coast, Idaho State Journal reports.
First launched in 2018, the toilet seat named "Washie" provides restroom-goers peace of mind in public restrooms by dispensing soap onto toilet seats for instant cleaning opportunity. The technology has grown in success and is already in use at Brigham Young University, Pocatello Regional Airport, and other notable facilities.
Next on the docket? Negotiations which would land Washie in the arenas of at least the NBA teams. For confidentiality reasons, the teams considering the technology can't be disclosed, but preliminary agreements are in-place to test out the seats through a series of 2022 installments.
Poleki is ecstatic for the opportunity to showcase his hygienic concept in a market as large as the NBA. Crediting the pandemic for elevating the importance of cleanliness among occupants (and the facilities themselves trying to ensure safety), Poleki and Simmons hope this opportunity will skyrocket the Washie to new heights. It wasn't always an easy path, however, as Poleki recalls many instances of knocking on doors and cold-calls just to get an opportunity to pitch the concept.
Perhaps the most notable speed bump was Poleki's unsuccessful pitch for Washie on Shark Tank in 2018. Despite the disappointment, it motivated him to pursue the dream even further, quitting his job as Bannock County Clerk in Idaho to pursue promoting the concept full time in 2019. With high hopes for the future, it looks as if the gamble could pay off!
For a similar article on innovative self-cleaning technology for toilets, click here.