Self-Assessment Tool Available for School Facility Professionals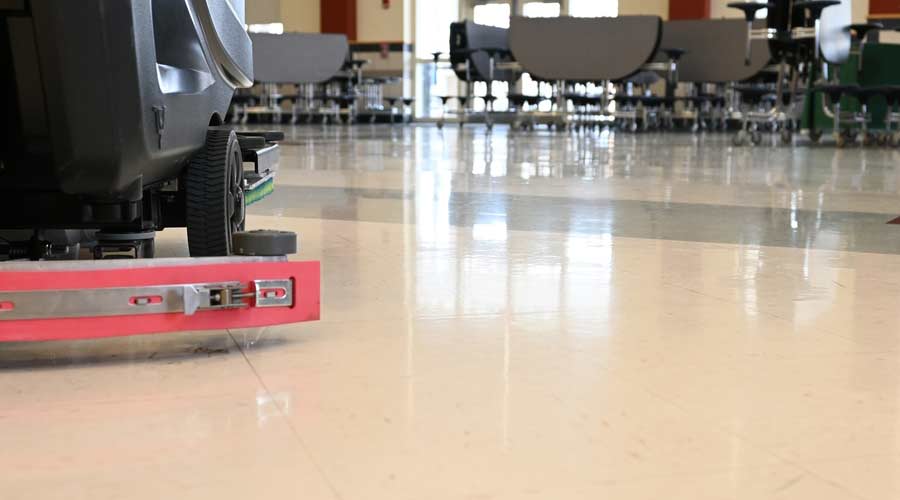 Healthy Green Schools & Colleges recently announced a free self-assessment tool for school and university facility professionals to objectively assess indoor environmental health and sustainability performance. The tool allows school facility directors to see how many points they score toward the Healthy Green Schools & Colleges standard and gauge how their program currently performs in a variety of areas including procurement, facility operations, and building systems maintenance.
Unhealthy indoor air, inadequate ventilation, and chemical exposure from cleaning and maintenance routines are linked to increased illness and poor concentration and test performance in students. The Healthy Green Schools & Colleges self-assessment offers guidance to facility professionals by highlighting specific areas of opportunity for addressing these complex challenges, with an emphasis on low- and no-cost measures.
The pandemic made creating healthy school environments an urgent national priority and brought to light the significant under-investment in school facilities nationwide. However, this challenge pre-dates the global pandemic, with nearly half of schools reporting indoor air quality issues prior to 2020.
School facility management professionals are vital stewards of school environments, leading on health, safety and sustainability through a stream of daily decisions with big impacts. While experts at doing a lot with a little, budget realities mean facility professionals often lack proper funding and resources for the essential work of caring for students and staff.
The free self-assessment tool is now available for any school district or university to use to discover their facilities' strengths and weaknesses and determine next steps for continuing to improve their campuses using low-cost strategies. While this assessment does not guarantee compliance with the Healthy Green Schools & Colleges (HGSC) standard, it is the first step in the journey to creating a healthier, safer school environment for students and staff.
The Healthy Green Schools & Colleges Program
A joint initiative of Green Seal and Healthy Schools Campaign, the Healthy Green Schools & Colleges program was designed in partnership with recognized school facility management leaders to support professionals in transforming the health and sustainability of school campuses. The new program covers the full range of facilities management practices, including cleaning and disinfecting; integrated pest management; sustainable purchasing; HVAC and electric maintenance; indoor air quality testing and monitoring; training; and communication.
The program centers around the Healthy Green Schools & Colleges standard — the first national standard focused on healthier school facilities — and includes a points-based scoring system which encourages schools to keep improving at their own pace, with support from a network of facility management peers across the country who are on a similar journey. Schools that reach the top level of achievement can apply for third-party certification, earning public recognition for their verified expertise in providing healthy school environments.
The self-assessment tool is one of many resources available through the Healthy Green Schools & Colleges program. Additional program resources include trainings, guidebooks and access to a peer network. Learn more at www.healthygreenschools.org.
The HGSC program are designed for any school district or university that commits to providing safer and healthier indoor school environments, whether they are just getting started on this path or already are leaders.