Second Round of Finalists Announced for Custodians are Key Competition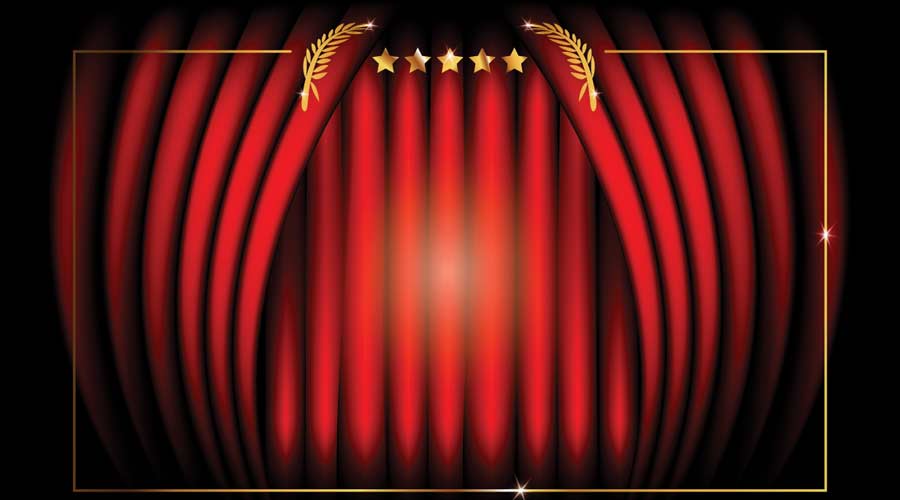 Tennant Company announced the second round of finalists in its fourth annual Custodians Are Key program, an eight-month recognition campaign that rewards the great work K-12 custodians are doing in schools around the country and honors them and their school with a $15,000 prize package. The three finalists were chosen from a field of nearly 1,400 nominations from around the U.S. and Canada.
The second group of three finalists are Cristhian Cardona of Abraham Mallinson Elementary School in Sugar Creek, Missouri; Angela Russell of The Benedictine School in Ridgely, Maryland; and Matthew Tanel of St. Edmund Campion School in Scarborough, Ontario, Canada. Each finalist receives a $500 gift card and a chance to win the grand prize.
"With this second round of finalists, we were especially touched by both the nominees and the nominators," says Amanda Herbert, senior marketing manager of Tennant Company. "This year, we saw a lot of nominations from within the schools – the people who work side-by-side every day. To us, that not only shows the pride they have for their school, but also demonstrates the mutual care shared by everyone within the school community. We're humbled by the nominators' kindness, candor and willingness to share these incredible stories."
Finalists Represent the Best of the Best in the U.S. and Canada
• Cristhian Cardona was nominated by Rebecca Cornish, a library media specialist at Abraham Mallinson Elementary School. Cardona is not only an efficient and dedicated custodian with a strong work ethic, but he is also a core member of the Abraham Mallinson community. He supports Spanish-speaking families to ensure proper communication with all relevant parties, connects with students and even plays guitar for them, and regularly assists in the lunchroom, helping to prepare and serve food and sanitize trays between lunch periods. Cardona is also the first to volunteer to help other schools in the district when they need more support. Finally, he continues to work toward his own personal and professional goals, pursuing an advanced degree in photography and training for a marathon.
• Angela Russell was nominated by Julie Hickey, Education Director and Principal of The Benedictine School – a residential school for students with significant disabilities. Russell maintains both the school and students' residential suites while showing care, compassion and patience for students. She does this while leading an understaffed custodial crew, working all hours of the day and night to keep the school clean while also attending to special requests that occur frequently due to the unique nature of the school. Beyond her role as supervisor of the cleaning crew, Russell also serves as a job coach supporting the school's adult program for individuals over the age of 21 with developmental disabilities. When the COVID-19 pandemic hit, Russell joined the school's Leadership Response Team, helping to develop policies, protocols and training for a Culture of Clean initiative to help keep students and staff healthy and safe.
• Matthew Tanel was nominated by St. Edmund Campion grade eight teacher Darren Pankhurst. Tanel operates by a simple question: "What needs to be done?" Then he jumps in and supports the school however he can. Beyond his custodial duties, Tanel consistently assists with bus duty – he is there every day to help teachers get students ready, get younger students on the bus and interact with students. He also helps with the grade eight graduation activities – setting up chairs, decorating and preparing graduation envelopes. He's also been known to leave treats on teachers' desks before they come in for the day. Pankhurst believes that St. Edmund Campion would be left with a large hole in school spirit if not for Tanel and that general morale would take a hit. Tanel may only be in his third year at the school, but he has left a lasting impact.
Custodians Are Key Timeline
This year's program began with a call for nominations on Sept. 13, 2022. Nominations closed Nov. 15, 2022, and a total of 12 finalists will be selected. So far, six finalists have been announced. The campaign concludes in late May 2023, when a single grand prize winner will be announced.
Earlier this year, Tennant announced Fabian Emery of Keith & Karen Hayes Elementary School in Las Vegas, Nevada; Judy Preete of Indus School in Indus, Alberta, Canada; and Keith Venable of Shallowater ISD in Ransom Canyon, Texas as the first three finalist in this year's campaign.
The grand prize winner will receive a prize valued at $5,000, while his or her school receives $10,000. Last year's winner was Gladys Hernandez of Blue Valley CAPS in Overland Park, Kansas.
Tennant will announce the remaining six finalists throughout the school year. Visit tennantco.com/custodian to learn more about Tennant Company's Custodians Are Key program.