Scientists Create Anti-COVID Spray with 24-Hour Effectiveness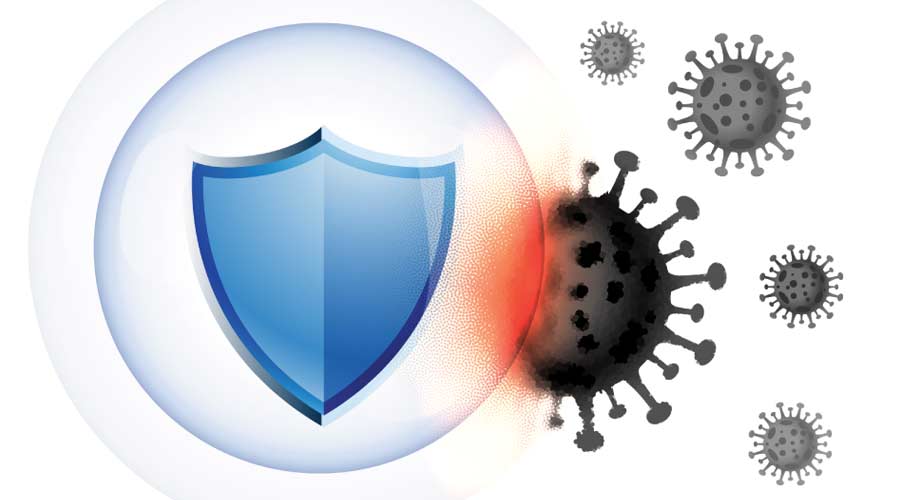 Even as offices continue to expand capacities as the threat of COVID-19 diminishes, occupants will still expect a certain standard when it comes ensuring surfaces aren't infected. In an attempt to help frontline cleaning crews with touchpoint disinfection, scientists from the University of Queensland's School of Engineering are seeking to create a spray capable of eradicating pathogens including E. Coli, staphylococcus aureus and COVID-19 for 24 hours.
In a recent report from Food Processing, the research team led by Dr. Heather Shewan have formulated a spray capable of doing just that. By utilizing a protein known as hydrolyzed gelatin, the spray is composed with a thin film that allows for the disinfectant to stick to surfaces for a minimum of 24-hours, preventing any pathogens from harboring on the designated area. This lifespan for the disinfectant outlasts conventional commercial cleaners, making it idea for a variety of facility types including hotels, offices, retail, and especially foodservice businesses.
The research team was assisted GELITA Australia, who supplied the protein, and OzKleen, an Australian cleaning cleaning manufacturer. A microbiologist, Dr. Deirdre Mikkelsen, and virologist Dr. Kirsty Short were also on the team to help with any infection-related expertise. The project was funded through a $90,000 grant courtesy of an Advance Queensland Industry Fellowship grant.
In testing trails, the spray was applied to glass and allowed to dry completely. Twenty-four hours later, the COVID-19 virus (SARS-CoV-2) was added to the same glass, but after testing it showed that the virus wasn't able to survive. Similar tests were conducted on stainless steel, and even after water was was rinsed on the previously applied spray-spots, very little traces of the virus were able to survive.
If green lighted, OzKleen noted that the spray would be produced in Queensland with the possibility of global expansion.
For related coverage, check out this CleanLink piece on how long different variants of COVID-19 can last on surfaces.