Sanitaire Announces Sweet Offerings For Upcoming Event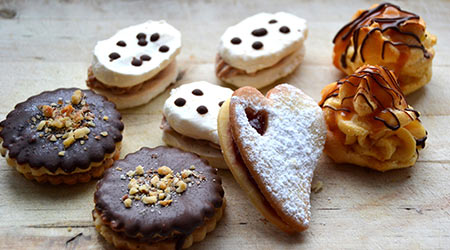 Sanitaire is hosting educational sessions at Booth 2646 at the ISSA Interclean North America Convention. After debuting a new brand and booth layout in 2016 that focused on selling the Sanitaire brand within vertical markets, Sanitaire is taking a new approach this year, offering free "Sweet Sessions," treating attendees to valuable information and cookies.

Pat Jennings, director of standards and specifications for the Carpet and Rug Institute (CRI), will lead a one-hour Sweet Session entitled "How Clean is Clean? Go for the Gold" at 2 p.m., Tuesday, Sept. 12. The session will showcase best practices for carpet care, including the value of using equipment that has earned CRI Seal of Approval designation for removing soil, retaining captured dust and particulates and maximizing the life and appearance of carpet.

Dalvin Green, product manager for Sanitaire, will lead a "Clean Hard, Work Less" session at 11 a.m., Wednesday, Sept. 13. The session will break down factors housekeeping and facility managers should analyze in choosing equipment that can improve cleaning crew productivity and profit.

"Our goal is to provide commercial cleaning professionals with strategies and products that can help them improve productivity, cleaning performance and profits," says Patrick Norris, associate marketing director for Sanitaire.

Sanitaire experts will demonstrate equipment at the show designed to deliver exceptional cleaning, including 15 Sanitaire products hold the CRI Seal of Approval. Headlining the equipment featured at ISSA are the EON QuietClean upright and the TRANSPORT QuietClean® backpack. Both have earned the CRI Gold Seal of Approval, the institute's highest commercial vacuum rating and meet the U.S. Green Building Council's LEED Green Cleaning Standards for soil removal, particulate capture and quiet operation.

Visitors to the Sanitaire booth have daily opportunities to win professional-grade EON QuietPro uprights. The CRI Gold-rated EON QuietPro is designed for residential use. Come talk to the experts at Booth 2646 for a chance to win.