SCRIA Votes To Merge With ISSA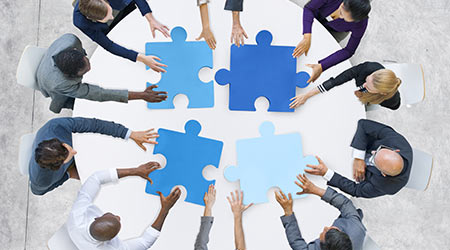 ISSA recently announced that members of the Australian-based Specialized Cleaning & Restoration Industry Association (SCRIA) have voted to enter an exciting and mutually beneficial merger with ISSA.

Under the agreement, SCRIA members will retain their SCRIA memberships on a local level while their benefits will expand to include ISSA membership benefits. In addition, SCRIA members will have the resource of a local management office within ISSA's Oceania division, which is based in Botany, Australia.

ISSA member benefits available to SCRIA members after the merger include enhanced market exposure, networking opportunities, business tools and data, expanded training and education, and industry information.

"The merger with SCRIA represents an exciting step toward fulfilling ISSA's mission to change the way the world views cleaning—particularly in our recently established Oceania region," said ISSA Executive Director John Barrett. "We are delighted and proud to partner with SCRIA members to help them achieve their bigger-picture goals to bring about progress within their industry."

SCRIA President Gidon Kabaker is equally excited about the partnership.

"Following an emergency general meeting on June 1, SCRIA is proud to announce this merger and become a part of ISSA," he said. "This is the step forward that SCRIA and its members needed. The carpet care and restoration industry is going through a very challenging time now, and we need to band together to bring about change toward a self-regulated industry. I believe our merger with ISSA will help us achieve that. SCRIA board members are committed to working closely with ISSA Oceania Manager Kim Taranto and see this as a fantastic opportunity to contribute positively to the value our members receive and to the carpet and restoration industry overall."

SCRIA has already commissioned ISSA's staff to provide administrative support, which began on June 5. Transition of support from the former office to the ISSA Oceania office will take place over the next few weeks.

ISSA Europe, Middle East, Africa and Oceania Services Director Dianna Steinbach said the partnership with SCRIA is a testament to ISSA's goal as the industry's umbrella association.

"The value that the carpet and restoration sectors bring to this industry is unmistakable," she said. "We are proud to help make a difference for companies that have put in the effort to align themselves with a professional body, drive increase in industry standards and professionalism, and be a part of something bigger."

The ISSA-SCRIA merger will include a calendar of events schedule offering regional meetings and increased training workshops throughout the year along with an update of the SCRIA website.
"With power in numbers and a professional management staff assisting us with operations, the SCRIA board and its members will be able to achieve so much more," reiterated Gidon. "This opportunity couldn't have come at a better time."
This is the fifth organization that has merged with ISSA over the last 12 months. Click here to read about past mergers.
Disclaimer: Please note that Facebook comments are posted through Facebook and cannot be approved, edited or declined by CleanLink.com. The opinions expressed in Facebook comments do not necessarily reflect those of CleanLink.com or its staff. To find out more about Facebook commenting please read the Conversation Guidelines.