SAFER One Wins 2 Top Industrial Hygiene Awards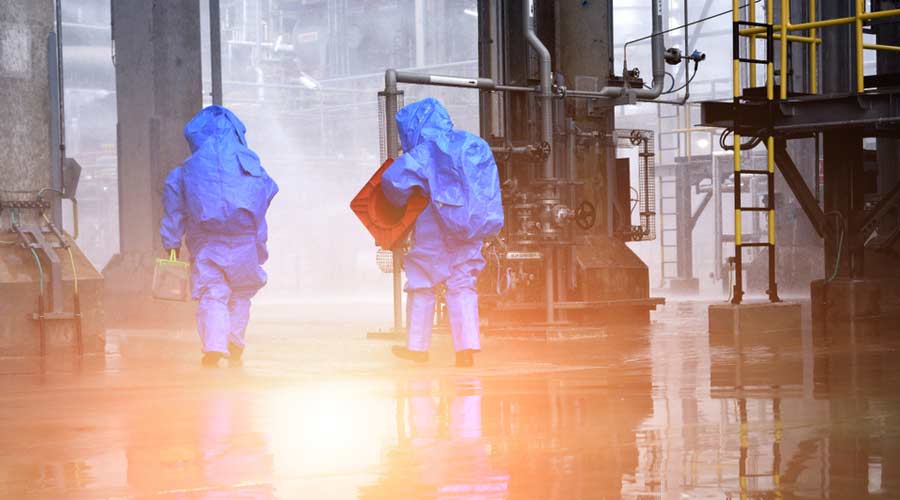 Industrial Scientific, a global leader and innovator in full-service gas detection programs that automate safety workflows, is pleased to announce that the company's SAFER One Dynamic Plume Modeling software has won two awards in the Occupational Health & Safety (OH&S) Industrial Hygiene Awards.
SAFER One received top accolades for its outstanding use in the emergency preparedness and response category and the environmental protection and monitoring category.
SAFER One uses real-time gas and weather data to generate dynamic plume models, which can help industrial hygienists or other safety leaders prepare and respond to emergencies, determine evacuation plans, and monitor environmental impact. With the use of live data, SAFER One plume models adjust as emergencies evolve, keeping teams in the action, in the moment. The software can also identify the potential source of a gas leak in three clicks with the Source Area Locator, enabling teams to stop emergencies quickly.
After a chemical release, dynamic plume models provide the real-time data needed to determine when it's safe to re-open a site or community. But the impact doesn't end there—safety managers can review old readings and run models based on past events to see the true impact over time. And when compliance agencies come knocking, SAFER One streamlines reporting by storing compliance records in one, easy-to-access digital archive.
According to OH&S, the 2023 Industrial Hygiene Awards saw an increase in the number of solutions being submitted. An independent panel of highly qualified judges carefully reviewed and scored each entry. The judges' combined scores dictated the winners of each category.
"As my first awards program with OH&S, it was gratifying and educational to learn about so many top tier industrial hygiene products," says David Kopf, executive editor, OH&S. "Thanks to every company that entered and many thanks to our anonymous panel of judges for sharing their expertise, experience and time in reviewing and scoring all our entries."
"SAFER One is a robust software program that has driven significant improvements in outcomes for emergency response teams, environmental protection teams, and general safety teams alike in their day-to-day work," says Brennan Donnelly, business unit director for SAFER One at Industrial Scientific. "We are thrilled that OH&S's expert judges recognize the breadth of SAFER One's capabilities and how it helps companies address hazards, improve emergency response times, and gain more insight to keep workers and communities safe."