Report: Robotic Vacuum Cleaning Market Set To Skyrocket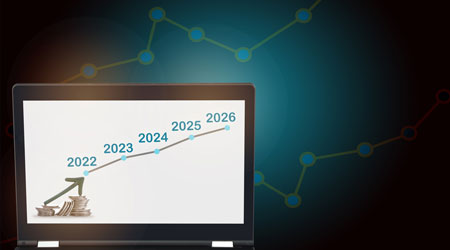 According to the research report "Robotic Vacuum Cleaner Market - Forecast and Analysis Report 2021-2025", the market will witness growth at a compound annual growth rate of 18 percent during the forecast period. The report is segmented by end-users (residential and commercial) and geography: North America, Europe, APAC (Asia-Pacific), South America, and MEA (Middle East and Africa).
APAC is the largest market for robotic vacuum cleaner market. Factors such as an increase in the adoption of robotic vacuum cleaners has grown substantially in this region during the past decade. Especially, Singapore and Australia, where the population above the age of 65 is growing rapidly resulting in the shortage of workforce also contribute to the growing adoption of robotic vacuum cleaners in the region.
Vendor Insights
The robotic vacuum cleaner market is fragmented and the vendors are deploying various organic and inorganic growth strategies to compete in the market.
The growing competition in the market is compelling vendors to adopt various growth strategies such as developing new generation robots that are technologically advanced than older versions to improve the visibility of their services. In addition, vendors such as LG Electronics are developing large robotic vacuum cleaners with high suction power for use at commercial places. 
Geographical Market Analysis
APAC will provide maximum growth opportunities in robotic vacuum cleaners industry during the forecast period. According to our research report, the region will contribute to 40 percent of the global market growth and is expected to dominate the market through 2025. APAC will generate growth across all the years of the forecast period between 2020 and 2025. The year-on-year growth of the market will be 17.45 percent in 2021.
Japan and South Korea are the major countries that use robotic vacuum cleaners due to high awareness about robotic solutions and an increase in aging population. The incorporation of integrated air purifiers in robotic vacuum cleaners increases the adoption of vacuuming robots among the health-conscious populations in Japan and South Korea.
Furthermore, countries such as the US, China, Japan, Germany, and UK are expected to emerge as prominent markets for robotic vacuum cleaners market during the forecast period.
A copy of the report can be accessed here.