Report Focuses On Student Health And Wellness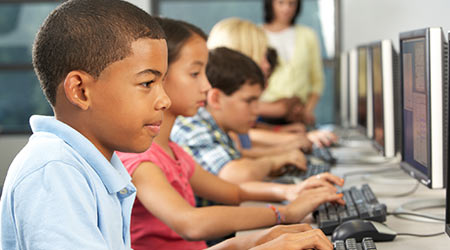 To showcase what changes have been made in the first 100 days of the Trump administration, Healthy Schools Campaign (HSC) has released, "100 Day Report: The Trump Administration's Actions on Student Health and Wellness."

This report follows HSC's October 2016 report, "Healthy and Ready to Learn: Recommendations for the Next Administration." The 2016 piece broke down suggested actions for the administration, including how green cleaning can support health and learning.

The new report provides an overview of actions taken, or proposals made by the Trump administration, and the potential impact on school health and student wellness in four key areas:

• Healthy and Green Schools: Ensuring schools are able to support student health and learning while preserving the environment.

• School Health Services: Ensuring all students have access to the physical and behavioral health services they need to be in school and ready to learn.

• Department of Education and the Every Student Succeeds Act (ESSA): Ensuring the Department of Education is able to support schools, particularly through implementation of ESSA, in a way that supports student health and wellness.

• Healthy School Food: Ensuring all students have access to healthy and nutritious school meals by fully implementing the Healthy and Hunger-Free Kids Act of 2010.

Click here to read this full report.