Report: Cleaning Product Industry Generates Nearly 700,000 Jobs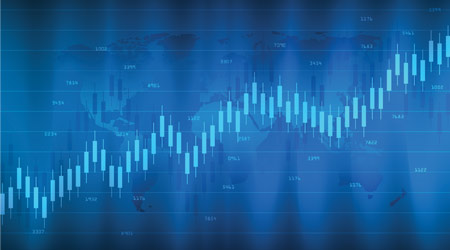 The combined upstream and downstream economic impact connected to cleaning product manufacturing in the United States helped support nearly $200 billion in annual output and almost 700,000 jobs, according to a new report released by the American Cleaning Institute (ACI).
The report, reflecting economic data from 2019, provides detailed snapshots of the essential nature of the cleaning product supply chain in the year prior to the worldwide spread of the coronavirus.
For the first time, the ACI report demonstrates the economic footprint of the cleaning products industry in all 50 states.
"An Economic Analysis of the U.S. Cleaning Products Industry" — released at the 2022 ACI Annual Meeting & Industry Convention — was prepared by The Manufacturing Institute's Center for Manufacturing Research in partnership with Inforum.
"The coronavirus pandemic clearly demonstrated to the world how critical hygiene, fabric care, cleaning and disinfecting products are to public health and well-being," says Melissa Hockstad, ACI President & CEO. "This new report, while examining data from 2019, showcases the economic importance of cleaning product and chemical manufacturing, an impact that will no doubt be amplified when 2020 and 2021 data are published."
The Economic Impact Report is the second version released by ACI (the previous edition reported on data through 2016).
The new report indicates that the direct impact of U.S. cleaning product manufacturers in 2019 was $57.4 billion, supporting more than 66,600 jobs.
Reliance on upstream suppliers in other sectors generates an additional $44.8 billion in economic impact and supports an additional 125,000 jobs. "Induced output" – representing additional demand generated by disposable income spent throughout the economy – amounts to $47.2 billion in economic activity and supports 213,000 jobs.
In analyzing downstream economic activity, which is generated by wholesale and retail trade industries, the report demonstrates a combined direct, indirect and induced economic impact of $47.8 billion, supporting 290,500 jobs.
Ohio, Texas, Wisconsin Rank High in Industry's Direct Economic Impact
When examining where cleaning product manufacturers have the greatest direct economic impact, the report shows Ohio, Texas, Wisconsin, California and Illinois as the top five states.
Factoring in indirect and induced output (in addition to direct), the top five states are Ohio, Texas, Illinois, Wisconsin and Louisiana.
"The complete data generated by this report will allow ACI members to better tell their stories and the impact of our supply chain at large in all 50 states," says Hockstad.
ACI members will be able to access the full report at the Members Only Website.