Report: Chronic Absenteeism Plagues Schools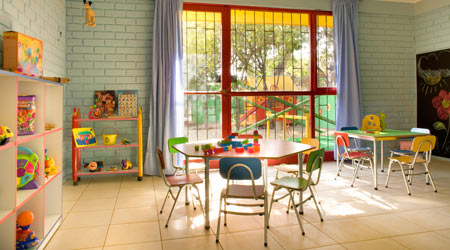 The U.S. Department of Education has recently released new data from the 2013–2014 Civil Rights Data Collection (CRDC). The Department releases the CRDC every two years in an effort to create transparency around the educational opportunities and experiences of millions of public school students. These data provide schools the opportunity to identify areas of improvement and further enhance education and educational facilities for both students and staff nationwide.

This survey of all public schools and school districts in the United States has revealed that 6.5 million students — 13 percent of the student population — missed 15 or more days of school in the 2013–2014 school year. Additionally, nearly 500 school districts across the country reported that at least 30 percent of their students missed at least 15 days — three weeks — of school in the 2013–2014 school year. This is known as chronic absenteeism, and it affects students of all genders, races and ethnicities at every grade level. Students who are chronically absent jeopardize their education.

Research suggests poor health is one of the challenges contributing to irregular attendance. Frequent absences from school can be harmful to student development and may affect students' future success. Access to these data allows principals, teachers and other school staff to be in a better position to support students and provide them the resources and environment needed to thrive.

The data revealed in the 2013-2014 CRDC have illuminated a serious problem in the nation's public schools — but how can school districts help alleviate absenteeism?

A school's indoor environment can have a significant impact on student's and district staff health and attendance at school. A healthier environment, complete with good indoor air quality (IAQ), can help reduce the number of school days missed by both students and staff.

The U.S. Environmental Protection Agency (EPA) studies of human exposure to air pollutants indicate that indoor levels of pollutants may be two to five times — and occasionally more than 100 times — higher than outdoor levels. These levels of indoor pollutants are particularly concerning because people spend about 90 percent of their time indoors. The state of a school's physical environment can significantly influence student health, which can negatively affect student attendance.

Asthma attacks, allergic reactions and other health-related responses to poor IAQ can be avoided through proper IAQ management. EPA's IAQ Tools for Schools Action Kit and the Framework for Effective School IAQ Management provide step-by-step actions and strategies that can help schools create effective IAQ management programs. The Framework describes Six Key Drivers and Seven Technical Solutions, which are grounded in the IAQ Tools for Schools Action Kit, are essential for creating effective and enduring IAQ programs. The drivers and solutions work synergistically to ensure successful IAQ management.

Through simple, low-cost actions, schools and school districts can develop IAQ management programs that not only save money and reduce student and staff absenteeism, but also can improve the overall health of the indoor environment.

Click here for the full report.