Reduce Turnover Costs By Rehiring Former Workers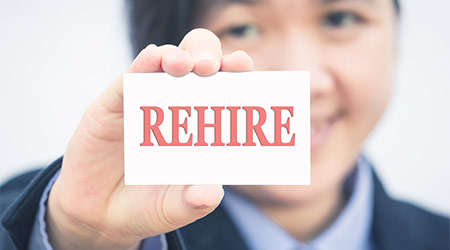 Consistent job turnover is never a great thing. It hurts not only lose the skills and experience that the departing employee possessed, but is also stings paying for that position to be refilled. In fact, the money might be the most significant of the two factors, as the average cost of replacing a salaried employee is about six to nine months of his or her salary, according to The Society for Human Resources Management.
However, the pain caused by loss of both money and experience could both be mitigated by rehiring a former employee, according to Forbes.
Companies could try to reemploy good workers who left due to health or other personal issues that have since been resolved. That's because the former employee might now have the time and energy to return after overcoming those obstacles.
Even if the worker left for other reasons, it might be worth reaching out to see if he or she is interested in coming back. One never knows if the reunion will be better than the first encounter.