Recent Trends In Feminine Hygiene Dispensing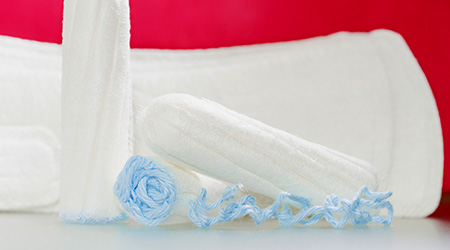 While it has not been given much attention, women in all types of facilities have noticed something quietly happening: feminine hygiene dispensers are either disappearing, not stocked, or left unrepaired.

For some insight into what's happening, we turn to Amy Seretsky, Washroom Category Manager at Impact Products, which manufactures these products.

Are fewer restrooms installing feminine hygiene dispensers?
There are no stats on this but we do know more women are complaining they either are not installed, broken, or out of stock. For instance, a woman posted on her blog that she was at the University of Nevada in Las Vegas (UNLV) in need of a tampon. She went to three ladies' restrooms only to find the machines were out of stock. On her blog, she writes that she later checked 30 ladies' restrooms on the campus and found only three stocked and operating.

If they have them, why are they not stocked with feminine hygiene products?
For why it is happening, we can return to this woman's blog. She wrote the President of UNLV about the un-stocked or broken dispensers and received this reply from the maintenance department: "We have enough product to stock the operational machines [but as for the future of the machines] we don't know if this is even a service the University will want to provide in the future."

Why do you think this is happening?
They seem to be disappearing because there are few requirements to install them, there are product theft problems, older models tend to breakdown frequently, and they can be costly to repair.

Are any manufacturers working to address these issues?
Yes. Some manufacturers have redesigned their machines so they have a more modern look and are more theft resistant; and, at least one manufacturer provides one of the internal meter mechanisms, which tend to malfunction, free of charge. This helps reduce or eliminate repair costs.

Do you think we will see these dispensers, stocked and operating, returning soon?
I really do. Many women have noticed what is happening and are becoming more vocal about the problem just like our blogger. I think building managers may be reconsidering their decisions on removing these dispensers to better serve all building users.

Contributed by Impact Products.
Disclaimer: Please note that Facebook comments are posted through Facebook and cannot be approved, edited or declined by CleanLink.com. The opinions expressed in Facebook comments do not necessarily reflect those of CleanLink.com or its staff. To find out more about Facebook commenting please read the Conversation Guidelines.